Resources and Answers to Frequently Asked Question for Parents, Students and Counselors
---
General Early College Resources and Information:
---
Costs:
---
ExplorEC Portal:
---
Resources for Selecting Courses:
---
University of Maine System Success Center: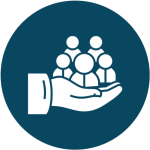 Are you an adult thinking about starting college or returning to complete your degree? Do you have questions or need help navigating University of Maine System programs and services including: exploring degree programs, admissions, financial aid, and more? The University of Maine System Success Center can help you too! Our experienced Success Coaches offer support with identifying resources, scholarships, small debt forgiveness and more. Contact us for help at learn.maine.edu!
---
Early College Report:
---
Additional Documents:
Additional documents for Machias Memorial High School students:
Please complete the following forms and forward them to your school counselor.
---
Additional Questions?
For additional question or class/campus specific issues contact the Early College Administrator at the campus you are enrolled in.