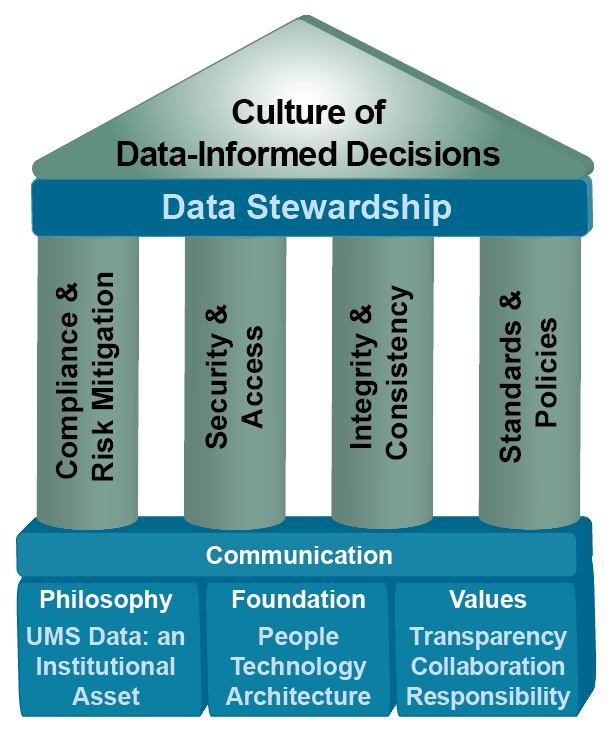 Full text description of Data Governance Framework infographic
The University of Maine System established a Data Governance Program in 2017 to protect and leverage data assets to benefit all UMS institutions and stakeholders. The mission of the program is to improve consistency, integrity, and access for the use of data. It is made up of campus and system representatives working collaboratively on issues related to institutional data. These data represent student, financial, and human resources information, which are vital to daily operation and administration, as well as future planning.
The program operates with the vision that campus data are system-wide institutional assets, and that these assets should be protected and leveraged to benefit all institutions and stakeholders. The goal of this ongoing work is to ensure valid and reliable data are readily accessible to university constituents, internal and external, for secure and ethical use. Visit the external links below for more information on our UMS Data Governance program.
UMS Data Governance Structure, Roles & Responsibilities
Data Governance Council & Data Advisory Committee Membership
---