Trustees
The University of Maine System Board of Trustees consists of 16 members, 15 of which are appointed by the Governor and approved by the Maine Legislature.
The Maine Commissioner of Education serves as a member ex officio. Members are appointed for a five-year-term and may be reappointed once. A student member of the Board is appointed for a singe two-year term.

Pender Makin
Commissioner of Education
Across her more than 20-year career, Ms. Makin has devoted herself to the mission of public education. From 1997 to 2003, she served as a classroom teacher at Fred C. Wescott Junior High School in Westbrook. She went on to became principal at The REAL (Regional Education Alternative Learning) School on Mackworth Island in Falmouth, a position she held for more than a decade from 2003 to 2015. As principal at The REAL School which is an alternative and service-based high school for students who have struggled in traditional school settings. Ms. Makin and her team supported high risk students from 28 sending school districts through innovative academic and experiential programming. Since 2015, Makin has served as the Assistant Superintendent of the Brunswick School Department.
Ms. Makin has served on Maine's Juvenile Justice Advisory Group since 2014. She is also a co-founder of Collaborative for Perpetual Innovation, a professional development, technical assistance and consulting company for educators, school and district leaders and counselors. She has served on a number of legislative work groups and committees seeking to improve educational opportunities for Maine's students and to promote the work of Maine public schools. She also provides trainings for educators and mental health professionals and speaks at state and national conferences on topics such as restorative justice, cognitive neuroscience, dropout prevention, organizational culture and climate. Ms. Makin was named the 2013-2014 Maine Principal of the Year by the Maine Principal's Association and has also received the Milken Educator Award, a national distinction bestowed upon educators for exceptional educational talent, exemplary educational accomplishments, and an engaging and inspiring presence that motivates and impacts students. Additionally, she won the MTV Local Hero Award.
Ms. Makin, grew up in Saco, attended local schools, and graduated from Thornton Academy. She worked as a mate and deckhand on her father's deep-sea fishing charter boat during the summers beginning at age eight. She earned both her B.A. in English Literature and her M.S. in School Leadership from University of Southern Maine and received her teacher certification from the University of New England's Department of Education in 1996. She lives in Scarborough with her husband, Mike and their two rescue dogs.
Appointment effective: 3/18/19
Appointment expires: ex officio

Sven P. Bartholomew
Mr. Bartholomew has spent many years working in the communities of Maine, having worked with thousands of Maine employers and has working relationships with many across the state in almost every industry and governmental affiliation. Sven has also had the unique opportunity to help many of these clients through challenging economic climates and changing industry workforce needs.
Currently, Sven works as Senior Vice President of Camden Nation Bank overseeing Business Banking. Previously he was the Senior Vice President of Bangor Savings Bank. He has an undergraduate Degree (BA) in Business / Economics from the University of Maine at Farmington, a Master's Degree (MBA) from Husson University and is a Certified Payroll Professional (CPP).
Sven's commitment to higher education in Maine started with his role in the President of The University of Maine at Farmington's Alumni Council and later as part of the University of Maine at Farmington Board of Visitors. Sven is also involved in workforce and economic development in Maine as Corporator and Board Member for Eastern Maine Development Corporation in Bangor.
Appointment effective: 5/8/19
Appointment expires: 5/26/26


Emily A. Cain
Emily Cain joined EMILY's List as Executive Director in 2017 with a decade of experience as a Maine state legislator and public policy leader, two cycles as one of the country's top ranked Democratic congressional candidates, more than a decade of work in higher education and past leadership in a private sector tech company. Emily, who was first elected to office at age 24, made her mark in Maine politics serving in both the House and Senate over five terms in the state house, leading the Appropriations Committee as Chair and serving as the youngest woman House Minority Leader in state history.  In 2012, against all odds, Ms. Cain led House Democrats back into the majority by recruiting top candidates, electing more women, and winning tough seats in Maine's challenging rural areas. As a leader in the legislature Emily Cain was known as a tough negotiator, deal closer, and champion for women, equality, domestic violence prevention, higher education, and economic development. In 2014 and 2016 Emily ran for U.S. Congress in two of the most competitive house races in the country. Prior to joining EMILY's List, Emily was the Chief Strategy Officer at HistoryIT, a Maine-based technology company. Emily also worked for Jobs for Maine's Graduates, and was the Coordinator of Advancement in the UMaine Honors College for more than ten years.
The daughter of a shoe salesman and a sign language interpreter, Emily is the oldest of three sisters and learned at a very young age the value of hard work, family, and education. Emily has lived in Maine most of her life, was born in Kentucky, and spent her childhood years in Illinois and New Jersey.  Emily is a proud graduate of the University of Maine and Harvard University, and is currently working to complete her Ph.D. in Higher Education at the University of Maine. Emily and her husband, Danny Williams, live in Orono, ME with their dog, Bartlet the pug.
Appointment effective: 3/10/2020
Appointment expires: 5/26/26


Beth Dobson

Beth is a graduate from the University of Maine in 1973 and the Maine School of Law in 1980.  During law school Beth had internships in the Maine Attorney General's Office, the US Attorney's Office and with the Verrill & Dana law firm. Upon graduation from law school, Beth became an associate and Partner with Verrill & Dana, an association of 30 years.
In 2009 Governor Baldacci nominated Beth to a position on the Maine District Court where she sat primarily in Bangor, Ellsworth, Augusta and West Bath. Governor LePage reappointed Beth to the Maine District Court at the end of her initial term. Beth retired in 2019 after 10 years as a District Court Judge.  During her career as a private attorney, Beth served on various Boards reflecting her interest in matters important to the people of the State of Maine including health care (VNA and Mercy), children (Big Brothers & Big Sisters and various capacities with United Way), education (Cheverus High School and UMLS Board of Visitors and Foundation Board), and the law (Maine Bar Foundation, Cumberland Bar Association).
Beth received the UMLS Outstanding Alumna Award in 2003, the UMLS Distinguished Service Award in 2008 and the Caroline Duby Glassman award in 2012 for advancing the participation and promotion of women in the legal profession. Beth is married with three children.
Appointment effective: 2/26/21
Appointment expires: 5/26/25

James O. Donnelly

Jim joined Bangor Savings Bank in January 2015 as SVP, Director of Retail Delivery. Working with a dynamic team, Jim oversees all retail interaction, including our extensive branch network, retail operations and our Customer Care Center. Jim previously worked for two other banks in his 24 year career in banking. In his last 14 years he worked as the Executive Vice President overseeing Commercial, Business Banking, and Cash Management teams. Jim is a member of our Leadership Committee, Management Loan Committee, and the Asset Liability Committee (ALCO) committees here at Bangor Savings Bank. Jim has worked in banking since 1991. He started his banking career as a management trainee. He has worked as a teller, new accounts, branch manager, small business relationship manager and a middle market relationship manager before advancing into executive management.
Jim serves on several boards and charitable groups. He serves on the Board of Eastern Maine Health Systems, and is a member of the Board of Trustees for the University of Maine System. He is the Chairman of Maine Bankers Legislative Committee, and serves as the Vice Chairman of the Independent Community Bankers of America – Mutual Bank Council. He has previously served as chairman of the State Ethics Commission, Chairman of the Loring Development Authority, and Chairman of United Way of Eastern Maine campaign. He has coached youth sports, including little league baseball, and PAL Basketball, in the Brewer area for more than a decade ending his time coaching in 2012.
Jim served in the Maine Legislature from 1991-98. He led his caucus as Minority Leader in the House in the 118th Maine Legislature. Donnelly, the youngest member elected to the 115th Legislature and the Youngest Minority Leader in the Country in the 118th. Jim lives in Brewer with his wife, Melissa and their three sons. He graduated from the University of Maine at Presque Isle in 1990 with a BA in Political Science. He is expected to graduate from Malcolm Baldrige School of Business at Post University with his MBA in the fall of 2015. He graduated from the Leadership Maine Program (Gamma class) through the Maine Development Foundation. He has graduated from the New England School of Banking at Williams College and the American Community Banker's National School for Senior Management at Villanova University.
Appointment effective: 9/30/14
Appointment expires: 5/26/24

Lisa Marchese Eames
Lisa Marchese Eames graduated from Bangor High School in 1977. In 1981, she received her B.A. in Political Science from the University of Maine at Orono. In 1986, she received her law degree from UNH Law, formerly Franklin Pierce Law Center in Concord, New Hampshire. Following graduation, Lisa was hired to work in the Criminal Division of the Maine Attorney General's office. As a member of the Criminal Division, Lisa taught for many years at the Maine Criminal Justice Academy and handled extradition cases for several Governors. She has prosecuted all types of criminal cases from OUI to welfare fraud to sexual assault to murder. For several years, Lisa served as the State's first Statewide Drug Coordinator for drug prosecution matters. In 1997, Lisa became one of four statewide homicide prosecutors in the State. In that capacity, she has handled over 100 cases involving murder or manslaughter charges. A substantial number of those cases have been complicated jury trials involving technical forensic evidence such as DNA, ballistics, fingerprints, pathology and state of mind. Lisa has chaired the Domestic Violence Homicide Review panel for the past decade. This legislatively mandated panel examines all domestic violence related homicides in search of ways to reduce the number of people who die as a result of domestic abuse. Lisa has also served on the Attorney General's Human Trafficking working group and as the Attorney General's designee on the Rules of Evidence Advisory Committee. In 2001, The Maine Child Abuse Action Network awarded Lisa the Professional of the Year Award. In May of 2007, Port City Life, a Maine magazine ran an article entitled "At Home with Homicide". In 2010, Lisa was awarded the prestigious Caroline Duby Glassman Award by the Women's Law Section of the Maine State Bar Association. In 2014, Lisa was promoted to Deputy Attorney General, Chief of the Criminal Division.Lisa is married to Jon Eames and they reside in Cumberland. They have 3 adult sons.
Appointment effective: 2/21/17
Appointment expires: 5/26/25

James R. Erwin
Mr. James Erwin leads Pierce Atwood's Employment Group. His practice involves the defense of employment discrimination, including retaliation and whistleblower claims, as well as wage-hour claims and class actions, defamation claims, and labor arbitrations. Mr. Erwin counsels healthcare, higher education, and private sector employers on a wide range of workplace issues, conducts training sessions on harassment and other workplace issues, and performs investigations for employers. He also advocates for employers before the Maine State Legislature and administrative agencies on issues of public policy. Before joining Pierce Atwood he served for five years as an Assistant Attorney General for the State of Maine. In that capacity he prosecuted homicides statewide and advised multiple state agencies on law enforcement matters. In 1985, Jim was also appointed by the Governor to serve as a member of the Maine Human Rights Commission, Maine's Fair Employment Practice commission. He is a Fellow of the College of Labor and Employment Lawyers. He has a B.A from Dartmouth College and a J.D. from Boston University School of Law. Jim lives in Yarmouth. He and his wife Eileen have three children.
Appoint effective: 9/6/12
Appointment expires: 5/26/22

Mark R. Gardner
Board Chair
Mark Gardner grew up in Windham, Maine and graduated with a BSc in Industrial Technology along with a State of Maine Teaching Certificate from the University of Southern Maine in 1978. He also completed post-graduation studies in Statistical Process Control, Lean Six Sigma and Management Effectiveness training from various schools and programs from 1979 through to 1990. From 1978 to 1981, he taught Science, Technology classes at Brunswick Middle School in Brunswick Maine and Edward Little High School in Auburn Maine. Mark has expertise in statistical process control, management effectiveness design and implementation, change management and business optimizations and effectiveness.
Mark worked for Scott Paper/SD Warren/Sappi starting in 1981 and his experience includes serving as the Vice President of Manufacturing and Vice President of Supply Chain, prior to which he worked in a variety of production management roles at Sappi, including Production Manager at the Westbrook Mill, Paper Mill Manager at the Somerset Mill, Managing Director at the Muskegon, Michigan Mill and Director of Engineering and Manufacturing Technology at the head office in Boston. Mark was named President and Chief Executive Officer of Sappi North America in 2007 responsible for leading all Sappi operations in North America and was also appointed to the board. In 2009, Mark received the Technical Association of the Pulp and Paper Industry (TAPPI) and Paper Industry Management Association (PIMA) Executive of the Year Award. The award is the highest recognition for leadership and management given by PIMA. Mark recently completed his term as Chairman of the board of directors of the American Forest & Paper Association and served on that board for the last twelve years.
At the end of 2019 Mark retired from Sappi Ltd. after 38 years of service.  In December of 2019 Mark joined the Board of Directors of Hancock Lumber Company a Maine based lumber and building supply company with a long history of leadership in the Forest Products Industry with a regional, national and international customer base. Mark and his wife Judi reside in Kittery, Maine and have four grown children and ten grandchildren which reside around the country and in Maine. They enjoy travel and spending time with family when they can.
Appointment effective: 9/12/12
Appointment expires: 5/26/22

Roger J. Katz
Roger Katz grew up in Augusta and is a proud graduate of Cony High School, Harvard College, and Boston University School of Law.  He served as road manager for singer-songwriter Livingston Taylor and for Boston concert promoter Don Law. Following law school, Katz worked for Congressman David Emery and clerked for a Maryland Circuit Court judge.
Katz returned to Maine in 1977 and began his current practice of law with friends he had known since nursery school, with concentrations in litigation, family law, criminal defense, and private mediation.  A former President of the Maine Trial Lawyers Association, he currently serves as a commissioner for the Maine Indigent Legal Services Commission. Katz served as Campaign Chair of the Kennebec Valley United Way, President of the Kennebec Valley YMCA, co- chair of the Augusta Bicentennial Committee, and Chair of the Augusta Charter Commission. He is the recipient of the Citizen of the Year Award from Le Club Calumet as well as the Chamber of Commerce Business Person of the Year Award.
In 2006, Katz was elected Mayor of Augusta and was a consistent advocate for revitalization of Augusta's riverfront and downtown. In 2010, Katz ran for and won a seat in the Maine State Senate. He served four consecutive terms, serving on the Appropriations Committee and as Chair of the Government Oversight Committee. Additionally, for many years Katz was the co-host of "The Maine Event," a television show on Maine Public exploring political and public policy issues.
Katz is particularly honored to serve as a UMS trustee because his father Bennett, was instrumental in the founding of UMA during his time in the Maine Senate, and also served as a trustee. Katz has two adult children, Jonathan and Shari, and lives in Brunswick with his wife Ericka and their dog Hudson.
Appointment effective: 2/25/21
Appointment expires: 5/26/25

David M. MacMahon
Mr. David MacMahon was born and educated in the United Kingdom (U.K.) where he attended the University of Nottingham. He graduated with a Bachelor's of Science (BS) and a doctoral degree (PH.D) in Physical Chemistry. After working in the chemical and textile industries in the U.K. he immigrated to the United States in 1976, and has since become a U.S. citizen. Currently retired, his work experience in the U.S. includes marketing and general management. He was President and Chief Executive Officer (CEO) of Gates Formed Fibre, later Formed Fiber Technologies from 1984 to 2007 with facilities in Maine, Ohio, and South Carolina. During this period the company grew to over $150 million in sales. After a brief retirement he was recruited as CEO to rescue the financially stressed Maine Machine Products. Within two years of him becoming CEO all debt was retired. He then managed the sale to private equity and stayed with the acquirer as CEO before finally retiring in 2013.
David was a director of Mid Maine Savings Bank and joined the Board of People's Heritage subsequent to its acquisition of Mid Maine Savings. He was a director and Executive Committee member of People's Heritage through its acquisition of Banknorth. He has been an active member of the business community for many years. Volunteer activities have included Board membership and Chair of the Maine Development Foundation, the Lewiston Auburn Economic Growth Council, the Auburn Water District, the Central Maine Technical Education Foundation, and the 12 County Private Industry Council. David is a former Trustee of Thomas College and he has been a Trustee of the Maine Community College System since 2012. In addition he is currently a director of Androscoggin Home Healthcare and Hospice. David and his wife Mary celebrated 50 years of marriage in 2017. They have 4 children and 10 grandchildren, all but one of whom live in Maine. David and Mary enjoy visits to extended family in the U.K. and have spent time in New Zealand each winter since 2014. David is an active volunteer. Some of his volunteer projects include the High Street Food Pantry, hospice care, and being a Math tutor at Poland Middle School. He is the Finance Chair for both his local United Methodist church and the district. He is a member of the Conference (6 state) regional Finance and Audit Committees and a former director and Chair of the New England Preachers Aid Society.
Appointment effective: 5/26/18
Appointment expires: 5/26/23

Kelly A. Martin

Kelly A. Martin, CLU®, RICP® is an accomplished Registered Investment Advisor at Prudential with over 23 years of experience in the Financial Services industry. She specializes in asset accumulation, wealth preservation and retirement income planning. Ms. Martin is actively involved in her community. She currently serves on several boards and committees including the Northern Maine Medical Center's Physician Recruitment and Retention Committee, the Northern Maine Medical Center's Community Liaison Committee, and the Human Capital and Cross Border Workforce Mobility Committee of the Acadia of the Lands and Forest's Core Leadership Team. She served six years on the University of Maine at Fort Kent Board of Visitors having held many leadership roles including two years as Board Chair. She has served as a board member for nine years at Lonesome Pine Trails, a local not-for-profit membership owned alpine ski area. Ms. Martin is a perennial volunteer at the Fort Kent Outdoor Center, home of the 2004 and 2011 Biathlon World Cup Championships, with her ongoing involvement in many programs and competitions hosted at this venue. Ms. Martin has volunteered on several municipal boards including the Town of Fort Kent Budget Committee and the Northern Aroostook Regional Airport Authority. Ms Martin received her Bachelor of Science degree in Business Administration from the University of Maine in 1993. She has continued her advanced industry studies at The American College of Financial Services in Bryn Mawr, PA where she has obtained her Chartered Life Underwriter CLU® designation in 2014 and her Retirement Income Certified Professional RICP® designation in 2017. She is currently working on completing her Chartered Financial Consultant ChFC® designation. Ms. Martin resides in Fort Kent. Her interests include Nordic and alpine skiing, biking and traveling.
Appointment effective: 2/21/17
Appointment expires: 5/26/24

Michael H. Michaud
Nominated by President Barack Obama and confirmed by the U.S. Senate, Mike Michaud was sworn in as the Assistant Secretary of Veterans' Employment and Training Service (VETS) in the U.S. Department of Labor on December 2, 2015. As the Assistant Secretary of VETS, Michaud served as the focal point in the federal government for veterans' employment by preparing military service members for transition to civilian employment, assisting veterans to find good jobs, protecting veterans' employment rights and promoting veterans' employment in the private sector.
For more than 36 years, Mike has devoted his life to public service on behalf of the people of Maine and the country. Mike represented the 2nd Congressional District in Maine from January 3, 2003 to January 3, 2015. In Congress, Michaud spent all 6 terms serving on the House Veterans' Affairs Committee and was selected by Leader Pelosi and the Democratic Steering Committee to become the ranking Democrat on the committee in his final term. Michaud also served on the Transportation and Infrastructure Committee as well as the Small Business Committee. Prior to his election to Congress, Michaud served in the Maine State Senate from 1994 to 2002 and was unanimously elected Senate President in 2000 presiding over an evenly divided chamber consisting of 17 Democrats, 17 Republicans and one Independent under a unique power sharing agreement. In the second year, Michaud traded position with his Republican counterpart and became Senate President Pro Tempore. Prior to his 4 terms in the Maine Senate, Michaud was elected to 7 terms in the Maine State House of Representatives beginning in 1980. During that time, Mike held various leadership positions including, Speaker Pro Tem, Chair of the Appropriations and Financial Affairs Committee and Chair of the Energy and Natural Resources Committee.
Mike was born and raised in the Katahdin Region and graduated from Schenck High School in East Millinocket. Prior to and during his political career, Michaud worked for over 29 years at the Great Northern Paper Company in East Millinocket. Michaud currently serves on the Maine Community College Board of Trustees, the Katahdin Region Economic Development Board, the Katahdin Region Broadband Utility and the Board of Selectmen in the Town of East Millinocket.
Appointment effective: 5/9/19
Appointment expires: 5/26/23

Patricia (Trish) A. Riley
Board Vice Chair Pro Tem

Trish Riley is President Emerita of the non-profit  National Academy for State Health Policy (NASHP) with offices in Portland, Maine and Washington, D.C. She built the organization as CEO from 1988 to 2003 with initial support from the Muskie School at the University of Southern Maine and returned as CEO in 2014 retiring in 2020, after completing a turnaround and restoring the organization's budget and reserves. From 2003 to 2011, she served as director of the Governor's Office of Health Policy and Finance, where she was the principal architect of Dirigo Health Reform and served as Maine's liaison to the federal government and Congress, particularly during deliberations around national health reform. She chaired the Governor's Steering Committee to develop a plan to implement the Affordable Care Act in Maine. She was the distinguished senior fellow in State Health Policy at George Washington University and taught at USM's Muskie School of Public Service.
Ms. Riley has also held appointed positions under five Maine governors, directing the Office on Aging, Medicaid and state health agencies. She has published and presented widely about state health reform. Nationally she has served as a member of the Kaiser Commission on Medicaid and the Uninsured, the Medicaid and CHIP Payment and Access Commission (MACPAC), the Health Services Committee of the National Academies of Science, Engineering and Medicine, and the Federal Council on Aging. In Maine, Ms. Riley has served on numerous boards and commissions including the Maine Community Foundation, the Maine Humanities Council, the Maine Commission on Governmental Ethics, the Maine Health Access Foundation and the Mitchell Scholarship Research Institute. She is an alumna of the University of Maine to which she returned, while working full –time, to earn an M.S. in Community Development. She has chaired the University's Board of Visitors and the Alumni Association and served on the Board of the University of Maine Foundation. Ms.Riley resides in Brunswick.
Appointment effective: 6/10/19
Appointment expires: 5/26/23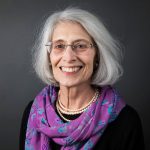 Margaret (Peggy) R. Rotundo

Peggy Rotundo has spent her professional life working in higher education. During her 35 years at Bates College, she has directed the College's Career Counseling Office and helped to establish its nationally recognized Center for Service-learning. She currently serves as Director of Strategic and Policy Initiatives at the Bates Harward Center for Community Partnerships.
Peggy represented Lewiston in the Maine State Legislature from 2000-2016. During her tenure in the Senate and House, she served on the Appropriations Committee for 14 years (chairing it for 8 years), chaired the State and Local Government Committee and served on the Education and Cultural Affairs Committee and the Government Oversight Committee.  She was appointed to numerous statewide commissions, including a commission to increase the number of students going on to post-secondary education, and represented the State of Maine as a Commissioner on the Education Commission of the States. She sponsored bills that created greater public access to government information, a cleaner environment, increased educational opportunities for all Maine people and better services for veterans, low income families and the elderly.  As Chair of the Appropriations Committee, Peggy led in creating bipartisan state budgets. She has won numerous awards for her work on these issues and for her work in creating civil and respectful public discourse.
Peggy has been actively involved in her community, having served on a variety of boards, including the Lewiston School Committee, which she chaired for 4 years.  She was a founding member of the Lewiston Aspirations Partnership with L. L. Bean and a founding member and former president of the Lewiston Education Fund. She currently serves on the Boards of the Maine Coalition to End Domestic Violence, Emerge Maine and the Frances Perkins Center. Peggy holds her B.A. from Mount Holyoke College and is married to Loring Danforth, Charles A. Dana Professor of Anthropology at Bates College. They have two grown children, Nicholas and Ann.
Appointment effective: 2/26/21
Appointment expires: 5/26/24
Vacant Seats
The University of Maine System Board of Trustees currently has two vacant seats.
Board Office Staff

Ellen N. Doughty, Clerk of the Board
Heather A. Massey, Assistant Clerk of the Board
The Board of Trustees can be contacted at:
University of Maine System
Board of Trustees Office
15 Estabrooke Drive
RM 251 Estabrooke Hall
Orono, ME 04469