Maine Early College Report
Lead Author: Jennifer Zinth, Zinth Consulting, LLC
Lead Contributors:
Amy Hubbard, PhD, University of Maine System
Mercedes Pour, EdD, Maine Community College System
Jason C. Libby, MEd, Maine Department of Education
June 2022


This project was supported by the Barr Foundation.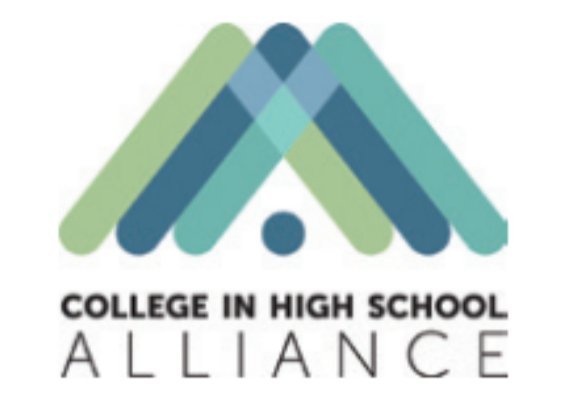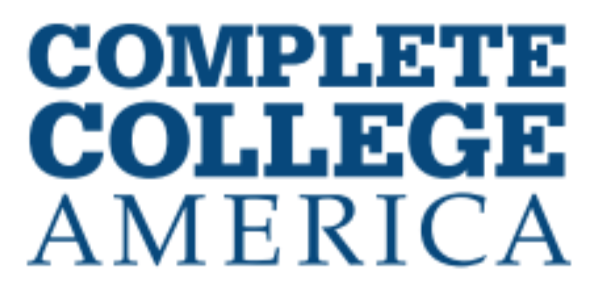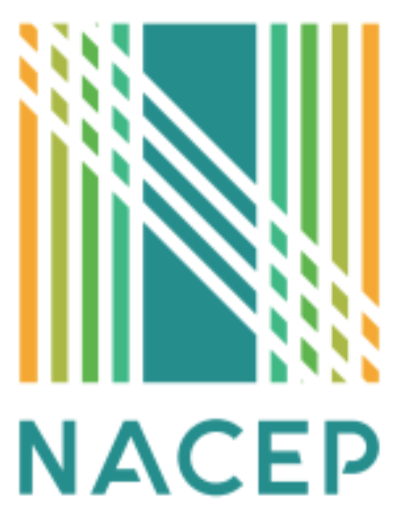 ---
Printable Download
Maine Early College Equity Report (PDF – Accessibility not verified. All information available in the text above and below.)
---
Where Is Maine Now?
In Maine, the term "early college" is used as an umbrella term for all programs in which high school students may enroll in college coursework. Through the Aspirations program, the Maine Department of Education disburses funds from an annual appropriation to University of Maine System (UMS) and Maine Community College System (MCCS) campuses to cover early college students' tuition at a heavily discounted tuition rate set by the State. The term "dual enrollment" is also widely used to describe college courses made available to high school students. Early college courses may be delivered at the college campus, online, or at a high school by a high school teacher approved by the partnering postsecondary institution (referred to as "concurrent enrollment").
In the 2020-21 school year, over 8,000 Maine high school students enrolled in college courses through early college programs offered by public higher education institutions,1 allowing them to earn college credit (and typically high school credit) upon successful course completion. According to a 2021 report, the number of early college students in the University of Maine System (UMS) grew 76% from 2015-16 to 2019-20. Over a similar timeframe, unduplicated high school student headcount in Maine Community College System (MCCS) courses increased 42%, from 2,958 in fall 2016 to 4,187 in fall 2019. Although COVID interrupted that growth, the MCCS nevertheless experienced its second-highest early college enrollment in the 2021-22 academic year.
This commendable program growth has been supported in no small part by state statute and UMS and MCCS policies. Several strengths in particular in state policy and system initiatives have bolstered early college access and participation:
Legislative funding support: From the time that Maine's first early college legislation was passed in 1997, public school students have been eligible for a tuition subsidy from a legislative appropriation; in 2013, homeschool students became eligible for this tuition subsidy as well. Effective with the 2018-19 academic year, statute (20-A M.R.S.A. § 4775 (External Site)) directs the Maine Department of Education (DOE) to reimburse institutions at a statewide Aspirations early college tuition rate, up to 12 credit hours per academic year. In 2021-22, the Aspirations reimbursement rate fully reimburses MCCS campuses for early college credits, and refunds four-year institutions at roughly half of the UMS in-state tuition rate.
Collaboration between the UMS and MCCS: As joint stewards of the Aspirations program in collaboration with the DOE, UMS and MCCS have partnered to ensure consistency and equity in Maine's public early college programming. Both systems have intentionally aligned procedures and communication of the program to prioritize student experience and access over individual institutional interests. This voluntary cross-system collaboration is based on a mutual commitment to serving the state and its students above individual enrollment gains.
Unified online application system: Regardless of geography, every Maine high school student uses a shared online application system to access any of the state's 14 public institutions, an approach that streamlines the course application process for students, parents, and counselors. In that the unified application portal allows UMS and MCCS staff to see enrollments and course-taking across all 14 public institutions, it allows high school and postsecondary staff to more effectively advise high school students away from random course accumulation and towards course selections that apply to general education or major requirements – or a career and technical education (CTE) program of study in a student's area of interest – and helps track credits to support fiscal responsibility.
Fee waivers: In an effort to remove barriers to early college access, the UMS and MCCS have waived standard enrollment fees for all early college courses.
Program eligibility and access: The UMS and MCCS have adopted an open access policy that allows students to enroll in courses that do not have specific course prerequisites; for such courses, a student simply needs a school recommendation and to present evidence of readiness through multiple measures (e.g., test scores, transcripts, grade point average (GPA), etc.).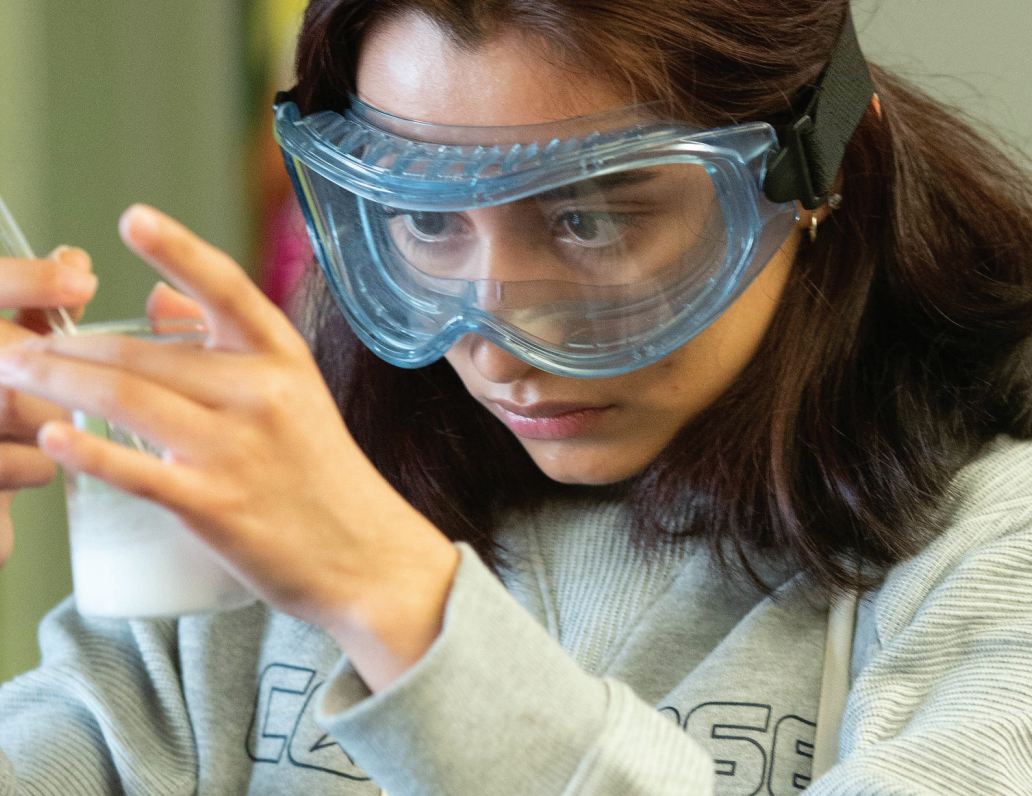 In addition to these supports, the MCCS and UMS ensure that courses offered at high schools by approved high school instructors reflect the rigor of on-campus course offerings. MCCS Policy 311 (External PDF) provisions, including on course equivalency and faculty selection, orientation, and evaluation, mirror the National Alliance of Concurrent Enrollment Partnership (NACEP) accreditation standards on these topics. Meanwhile, as pointed out in the 2021 UMS early college report, all UMS campuses are pursuing full implementation of the NACEP standards.
However, while these strengths and recent enrollment growth should be applauded, there is room for even greater policy enhancement. Specifically:
Statutory language does not explicitly state the goals of the program: The original early college legislation was passed in 1997. At that time, dual enrollment nationally was commonly viewed as an alternative to Advanced Placement (AP) as an acceleration mechanism for the most academically advanced students. Today, in Maine and states across the nation, dual enrollment is increasingly considered an equity lever, to elevate college aspirations and matriculation among historically underserved students. Maine statute does not speak to equity issues, and while referred to as the "Aspirations" program, there are no specific requirements within the statute which would promote college matriculation or access for underserved populations.
Policies may exacerbate gaps between advantaged and less-advantaged students: Anecdotally, the early college program currently benefits many students already college-bound and from more advantaged backgrounds. Families unfamiliar with early college enrollment policies and procedures are at a disadvantage when these are not accessible and available for all. Further, if Aspirations funding shortfalls force the state to enforce credit caps and make state-funded credits available on a first-come, first-served basis, more-informed parents will maneuver the system well to enroll their children in early college courses, while underserved students will be least equipped to navigate the system.
Program eligibility requirements are confusing: To increase access and reduce barriers, the UMS and MCCS have revised their early college eligibility requirements, such that all 14 UMS and MCCS institutions have open access early college placement policies that value secondary school recommendations over test scores. However, these system policies do not correlate with statute and historical practice. As a result, not all secondary schools are aware that early college eligibility requirements have changed.
Statutory language no longer reflects the breadth and scope of dual and concurrent enrollment modalities: As colleges and schools have worked to offer high-quality early college experiences to more secondary students, these experiences do not always fit with the older statutory language.
Aspirations program growth continues to exceed funding: Despite continued increases in state support and DOE funds augmenting Aspirations program appropriations, the program runs out of funds every year. In recent years the DOE has redirected other funds to help bridge the gap between the Aspirations appropriation and tuition costs incurred, and the UMS and MCCS have waived tuition not covered by the appropriation, in addition to waiving fees. In summer 2021, the UMS and MCCS self-funded the offering of summer courses when Aspirations funding was not available. Absent additional funding support, credit cap revisions may prove necessary to sustain early college offerings.
Early college is not mentioned in Maine's postsecondary attainment goal: Maine has set a postsecondary attainment goal that 60% of Mainers will hold a degree or credential of value by 2025 (External Site). While a growing body of research indicates that early college participation enhances students' likelihood of matriculation and postsecondary completion (External Site), early college is not an explicit component of Maine's postsecondary attainment goal. Integration of early college into the state's postsecondary attainment strategy could justify greater state financial support for program offerings.
Even with record enrollments across both public higher education systems, the percentage of Maine students completing college courses in high school is below the national average. Addressing some of the challenges listed above may be key to broadening participation and ensuring more Maine students have access to these opportunities. Such a challenge will also require all stakeholders to engage in finding solutions that will work for Maine.
---
Report Methodology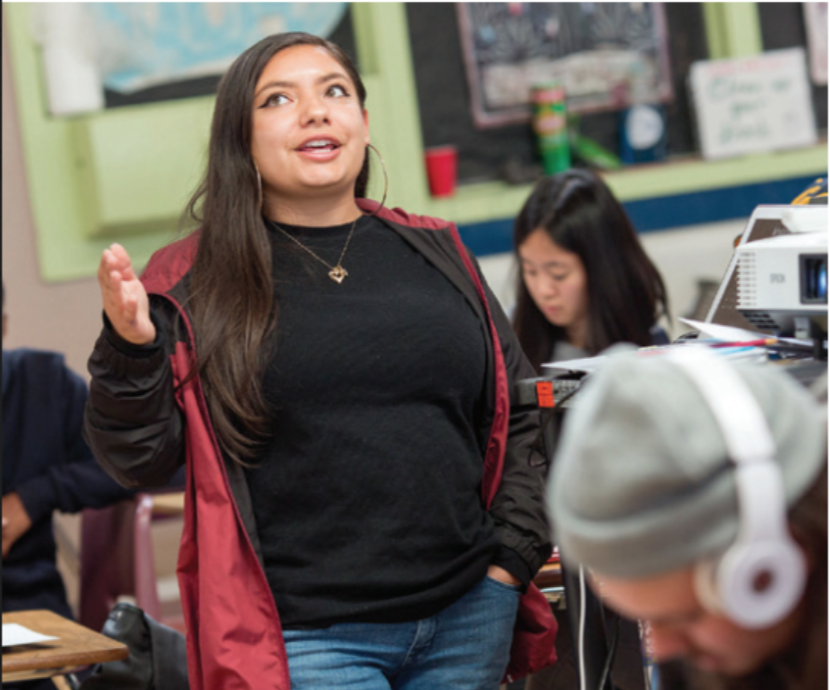 To develop recommendations to address these and other Maine early college challenges, a partnership led by Complete College America (CCA) and the College in High School Alliance (CHSA), in collaboration with the National Alliance of Concurrent Enrollment Partnerships (NACEP), worked with the UMS, MCCS, and Maine DOE staff to convene an early college stakeholder group (see sidebar). These stakeholder group members from across Maine, selected by UMS and MCCS staff, represent diverse secondary and postsecondary roles at the state and local level. Stakeholder group members were invited to two virtual meetings in late 2021 and early 2022 to: (1) Assess the extent of alignment between Maine policies and the goals of each of the six categories of CHSA's Unlocking Potential report (External Site), and (2) Develop policy recommendations to enhance equitable access to high-quality early college opportunities across the state. Representatives of the state legislature, the UMS, MCCS, and Maine DOE listened to but generally were not active participants in stakeholder group discussions.
The draft recommendations and draft report were reviewed and vetted by UMS, MCCS, and DOE leadership and staff.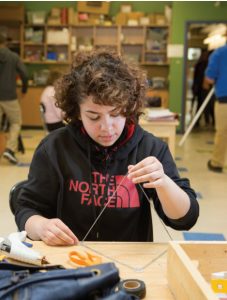 The present report is intended for state and local leaders with decision-making authority for early college programs. The recommendations presented here reflect stakeholders' input, drawn from the diversity of their extensive professional interactions with early college programs at the agency, institution, district, and school level.
The aim of this report is to inform enhancements to help Maine take early college statutes and UMS, MCCS and local policies to the next level. Specifically, it is hoped that the recommendations will increase equitable access, participation, and success in high-quality early college courses aligned with students' career and postsecondary goals, that in turn may improve outcomes in postsecondary success and attainment.
For each of the six Unlocking Potential (External Site) policy categories, this report provides:
A description of each category and a call to action that states should be working towards to achieve equity and quality for college in high school programs in their state
State and local policy recommendations.
This publication is not a consensus report. While stakeholder group members and state agency and system staff agreed on many of the challenges and recommendations presented here, the present report reflects the diverse perspectives of all who participated in the development of this document.
It is hoped that the recommendations will increase equitable access, participation, and success in high-quality early college courses aligned with students' career and postsecondary goals, that in turn may improve outcomes in postsecondary success and attainment.
Early College Stakeholder Group Members
Wendy Ault, Executive Director, MELMAC Education Foundation and member, Maine State Board of Education
Paulette Bonneau, Director of the Biddeford Regional Center of Technology and member, Maine State Board of Education
Bobby Deetjen, Director, Mid-Coast School of Technology
Tim Doak, Superintendent, Regional School Unit (RSU) 39 and RSU 86; Member, Board of Trustees, University of Maine System
Marisa Emerson, School Counselor, Portland High School
Hope Holyoke, CTE Advisor, Eastern Maine Community College
Amy Ketch, Assistant Principal, Old Town High School
Mary Redmond-Luce, Student Services Coordinator, Foster CTE Center
Kari Suderley, Director of Early College Programs, University of Maine
---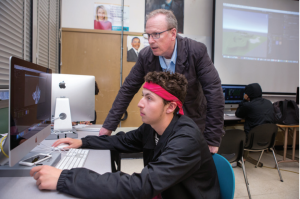 High-Level Recommendations
The qualitative insights gathered during this process coalesced in the following high-level recommendations:
A group of early college stakeholders representing the UMS, MCCS, DOE, legislators, and schools should convene to review and recommend statutory changes in light of the present research report.
The state should emphasize early college's potential as a postsecondary access lever to achieve Maine's postsecondary attainment goal, and position Maine's financial investment in the Aspirations program as a means to enhance Mainers' postsecondary completion and bolster workforce development in an economic environment that increasingly requires workers with postsecondary credentials.
The state should examine the Aspirations program funding model for both sustainability and equity.
The UMS and MCCS should ensure that all institutional policies are current, adhered to, and broadly communicated.
---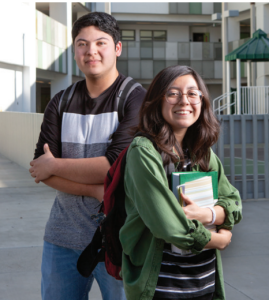 Equity Goal and Public Reporting
Unlocking Potential Call to Action: States set an equitable, statewide public goal for increasing the participation and success of traditionally underserved student groups in college in high school programs, with clear, disaggregated public reporting and accountability for progress toward the goal.
Define "Equity" for Purposes of Early College Participation
To address the recommendations presented here, Maine should define "equity" for purposes of early college participation, including by gender, diverse geography, income, English learner status, students with disabilities, and students from diverse demographic backgrounds. The report Funding for Equity notes: "Dual enrollment equity means that the student population in a state's dual enrollment program mirrors the demographic, socioeconomic, and geographic diversity of the state's overall K-12 student population."
Recommendations
Establish an equity statement of intent in existing early college statute: Stakeholders noted that anecdotally, low-income and some rural students have lower early college access and participation rates than their peers. An equity statement of intent codified in statute could provide direction for future policy enhancements while ensuring that such improvements are centered on ensuring equitable student access and participation, e.g., providing that one purpose of the early college program is to strengthen postsecondary aspirations and outcomes, especially among underserved student populations. State policies in Colorado and Illinois serve this purpose. Colorado statute (C.R.S. § 22-35-102 (External Site)) provides, "Historically, the beneficiaries of concurrent enrollment2 programs have often been high-achieving students. The expanded mission of concurrent enrollment programs is to serve a wider range of students, particularly those who represent communities with historically low college participation rates." Illinois statute (110 ILCS 27/10 (External Site)) states that the purposes of the Dual Credit Quality Act include "To offer opportunities for improving degree attainment for underserved student populations."

Photo by Allison Shelley/The Verbatim Agency for EDUimages

Establish a statewide early college equity goal: Like most other states, Maine has not set a statewide early college equity goal. However, such a goal could create clear expectations that early college programs support the participation and success of students historically underrepresented in higher education. A statewide early college equity goal could be defined by a body similar in size and membership as the stakeholder group that informed this report, reflecting all geographic regions of the state, and balanced between secondary and postsecondary, and state and local representatives. Rather than establishing early college

participation targets for specific subgroups, the equity goal might encourage state and local monitoring of early college participation to bring the percentage of underrepresented students successfully completing early college courses closer to or on parity with their representation in their local high school student population.
Communicate the statewide equity goal to all early college stakeholders: Broad communication of the state equity goal is essential to building awareness of and support for state and local efforts to address the equity goal. Messages would likely be customized to resonate with different target audiences and would be disseminated regularly by various channels to parents, students, teachers, counselors, building and district administrators, faculty, department heads, college advisors, institution administrators and members of institutional governing bodies, agency staff and leadership, and legislators, to name a few. Communications would explain what the early college equity goal is, why the goal is needed, the student benefits of early college participation, state and local strategies to address the equity goal, and state and local progress to date toward achieving the goal.
Enhance reporting on early college participation and outcomes: Presently, the DOE data dashboard (External Site) reports the annual percentage of publicly-funded students enrolled in early college courses, including by student gender. UMS' February 2021 Early College report also provides valuable participation and outcomes data. However, statute does not require public-facing reporting of early college data. The creation of a data reporting system separate from the billing process could facilitate the collection and dissemination of more extensive early college participation and outcomes data, as required in other states. Public reporting of disaggregated course participation and outcomes data could in turn further equity goal efforts, demonstrate the positive impact of the state's Aspirations program investment, and support future investments. The 2021 report College in High School Programs & Data (External Site) provides insights into successful approaches in other states.
---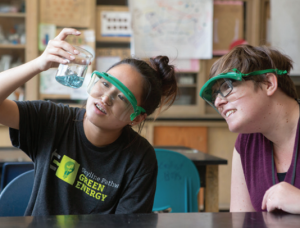 Program Integrity and Credit Transfer
Unlocking Potential Call to Action: States support and promote high-quality college in high school programs through effective oversight and cross-sector collaboration between the pre-K-12 and postsecondary sectors, as well as ensuring credit articulation.
Best practice: Leverage strategies with high school and postsecondary stakeholders to make NACEP processes and procedures more transparent.
Recommendations
Enhance communication with stakeholders about the steps the UMS and MCCS are taking to ensure quality early college programming: Stakeholders relayed concerns from parents, teachers, and other early college collaborators about the potential lack of rigor of early college courses offered at high schools, and the perception among some parents, teachers, counselors, and administrators that AP courses are more rigorous than their early college correlates. These stakeholders highlighted the need for improved awareness among these parties of UMS and MCCS efforts to ensure early college courses offered in high school mirror the expectations of on-campus
Ensure all early college stakeholders are aware of memorandums of understanding (MOUs) and make MOUs publicly available on UMS and MCCS websites: Stakeholders noted a perception among some early college stakeholders that not all Maine early college partnerships are governed by MOUs delineating the respective roles and responsibilities of secondary and postsecondary partners. In fact, both the UMS and MCCS have adopted policies requiring all early college collaborations to be governed by such MOUs.
Promote credits with a purpose: Stakeholders pointed out that some students assume all early college credits will transfer broadly and be applicable across programs of study. In fact, although many early college credits do transfer across public institutions statewide, not all credits will apply towards general education requirements or a specific major (e.g., an early college statistics course will not apply towards an engineering major's general education or major requirements). These stakeholders lamented a lack of clarity among students, parents, and counselors on how credits transfer and apply to degrees and programs of study. To increase the likelihood that early college credits will transfer and apply, state and system leaders might promote a credits with a purpose initiative, to communicate the difference between credit transferability and applicability, raise awareness that not all courses will meet the credit requirements for specific programs, and encourage students to complete early college credits within identified career interest areas. The UMS and MCCS have co-developed resources that clarify the benefits of students' making informed and purposeful early college course selections, and how early college courses apply (External PDF) to various potential majors and career options.
---
Finance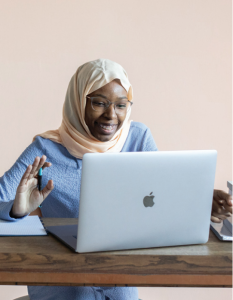 Unlocking Potential Call to Action: States design funding mechanisms that remove financial barriers for low-income and moderate-income students to participate and excel in college level work in high school.
Recommendations
Revise the credit cap in the early college statute to a lifetime credit cap: At present, statute (20-A M.R.S.A. § 4775 (External Site)) caps Aspirations program tuition support at six credit hours per semester or 12 credit hours per academic year. However, in spite of recent funding increases, program funding does not meet demand, and annual early college credit caps established in statute are not applied in practice. A driving rationale for the shared online application was that student credits had to be tracked across systems proactively rather than reactively. Enforcing a six-credit per semester limit would result in students and their families being billed for credits, even if they were below the 12 credit annual limit. This would put an undue burden on low-income families and may result in course drops by low-income students. (or fewer credits taken by families who could not afford to pay for the overage). A lifetime credit cap rather than semester-based limits would allow students to use their credits when they are ready and with specific intention when guided by an academic advisor.
Encourage postsecondary use of open educational resources (OER), including in early college coursework: Textbook costs for early college courses may be passed on to students and families, posing an access barrier not only for low-income students, but even middle-income students enrolled in STEM courses, for which college textbooks tend to be more expensive than for other disciplines. OER are "openly licensed educational resources that users are permitted to access, re-use and redistribute [and disseminate] electronically at no cost or printed from online at relatively low cost" (source: OER In Dual Enrollment: Leveraging Open Educational Resources to Expand Equitable Access by the Southern Regional Education Board (External Site)). OER and other low-cost textless solutions can eliminate non-tuition financial barriers to early college courses, and as such, should be promoted as an alternative to hard-copy textbooks to expand course offerings and participation.
---
Course Access and Availability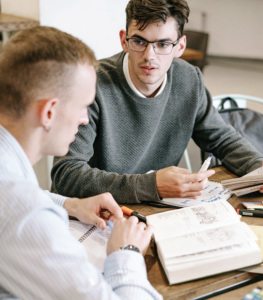 Unlocking Potential Call to Action: States ensure that students are able to access college in high school courses, regardless of geography, with pathways that maximize opportunities for students to earn multiple credits and facilitate students exploring academic and career areas of interest while ensuring that those courses count toward high school graduation requirements.
Recommendations
Launch a state-level initiative to make sure all students and families are aware of the availability and benefits of early college participation: While some strong local early college communication efforts are in place, a statewide initiative would ensure all Maine students and parents, regardless of location, receive similar accurate, on-point messaging on early college opportunities and the advantages of completing college coursework in high school. That said, while such a statewide communications effort might spur program growth, program growth would not be possible under current funding levels.
Encourage districts and high schools to review their early college policies to identify barriers and encourage access: Stakeholders noted a few topics on which communication gaps present obstacles to course access , availability, and success. Such topics include:

Current early college eligibility requirements (including that 9th and 10th graders are program-eligible), and the student attributes that support early college success. Confusion arises because statute (20-A M.R.S.A. § 4772-A (External Site)) provides that early college students may be in grades 11-12 but permits students in grades 9-10 to enroll under an "exception" when recommended by their high school counselor.
Prerequisites for placement into certain math, science, and foreign language courses. In just one example, stakeholders cited instances when students who had not completed Algebra II received counselor approval to enroll in College Algebra, when in fact Algebra II is a prerequisite for enrollment in College Algebra.
Early college students' ability to avail themselves of institutions' academic and non-academic supports to the same extent as regularly matriculated students. While early college students have the same right as matriculated students to access tutoring, library services, academic advising, financial aid advising and other services, they often do not realize this and consequently do not take advantage of these resources, which could contribute to their early college course success and facilitate matriculation and access to financial aid, among other benefits.

Encourage school districts to develop strategies to inform high school guidance counselors which students are historically underserved in early college programs: While program-eligible low-income students arguably stand to benefit most from enrollment in tuition-free college courses, stakeholders noted that high school counselors typically do not know which students in their building are low-income. They added that if counselors had access to that data, they could target early college program information to those students and families, as well as to other historically underrepresented populations, including New Mainers and Indigenous students.
Pair state, regional, and local remote course delivery with assurances of broadband access: Stakeholders observed that although rural students reflect the majority of early college enrollments – reflecting the composition of Maine's secondary school enrollment – for various reasons, rural students experience unique challenges in accessing early college programming that their suburban and urban peers do not face. They encouraged the state, regional collaboratives, and local partnerships to consider expansion of synchronous early college course delivery models. One such model is Utah's Snow College, which is directed by statute (C.A. § 53B-16-205.5 (External Site)) to offer a variety of synchronous college courses via interactive videoconferencing to rural high schools statewide. Alternatively, Maine might consider expanding MCCS' teacher-sharing approaches that pool early college course access across high schools that either lack early college-credentialed teachers or have credentialed teachers but do not have enough interested or eligible students to fill a section of a particular course.
Note: Synchronous courses are virtual courses with instruction delivered in real time (e.g., course meets every Tuesday and Thursday from 10:30 am to 12:00 pm). Asynchronous courses are accessible at any time. While asynchronous courses may be bound by a specific schedule (e.g., students must complete all assignments and exams in a 15-week semester) and may require periodic scheduled one-on-one or group check-ins between an instructor and students, there is no expectation that students and instructors interact on an ongoing basis during regularly scheduled classes throughout the duration of the course.
Stakeholders added that asynchronous courses may more easily fit high school bell schedules than synchronous offerings. However, they added that students often experience lower success rates in asynchronous early college courses unless they are scheduled to complete the course content during a dedicated period in their class schedule, with a trained high school staff person assigned to support them through technical and academic challenges.
Nevertheless, stakeholders asserted that efforts to broaden access to online early college course options must go hand in hand with initiatives to increase broadband access, particularly in rural areas. Absent efforts to enhance rural broadband infrastructure, remote course delivery efforts may exacerbate Maine's early college equity issues, in which rural students with financial means are more likely to be able to participate in online courses via their own computing devices and broadband, while low-income rural students without broadband and their own computers are left behind.
---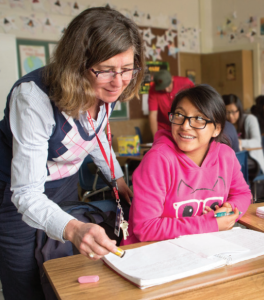 Instructor Capacity
Unlocking Potential Call to Action: States develop strategies to recruit, support, and diversify the pool of instructors with the qualifications to teach college in high school while encouraging collaboration between pre-K-12 and postsecondary partners as college in high school programs are scaled.
Recommendations
Communicate availability of UMS set-aside funds to support graduate credits for teachers seeking early college credentialing: Per New England Commission of Higher Education (NECHE) accreditation standards, high school teachers must demonstrate levels of knowledge and skill equivalent to those required of adjunct faculty to be approved to teach early college courses. Institutional departments determine the adjunct-equivalent qualifications credentialing high school instructors to teach a college course. For general education courses these typically comprise a master's or certain number of graduate hours in the subject of the course; for community college courses in the skilled trades, these may also include, per NECHE accreditation standards, "creative activities, … teaching abilities, as well as relevant professional experience, training, and credentials" (NECHE Standards for Accreditation (External Site), 6.3). Rural high schools employ fewer teachers, resulting in a potentially smaller pool of teachers in rural high schools who are credentialed to teach college courses.
The UMS has set-aside funds available to high school teachers wishing to complete discipline-specific graduate credits to become credentialed to teach early college classes. Enhanced communication of the availability of these funds would likely increase teachers' use of these funds, and in turn, increase the number and variety of early college courses available in high schools.
Photo by Allison Shelley/The Verbatim Agency for EDUimages

Provide support to faculty who oversee early college programming delivered in high schools: UMS and MCCS policies mirror the NACEP standard that high school instructors work closely with faculty from the partnering institution's academic department, participate in discipline-specific orientation and training, and engage in the same ongoing, high-quality professional learning opportunities as faculty. However, stakeholders underscored the importance of better communicating existing requirements and opportunities for high school early college instructors and postsecondary faculty to engage in such professional development. Moreover, given the stresses of teaching during and post-pandemic, many high school instructors and faculty alike lack the bandwidth to engage in additional professional learning opportunities; what is more, COVID restrictions have limited institutions' ability to provide such experiences in person. Training for faculty overseeing early college offerings in high schools will aid communication to teachers on professional development requirements and facilitate creative solutions to delivering such professional learning and oversight.

Establish a state-level advisory group charged with addressing local early college challenges and making recommendations to the legislature: Such an advisory partnership could be instrumental in developing short- and long-term approaches to increasing the number of high school teachers credentialed to teach early college courses, as well as addressing – or elevating for state policy action – other issues posing barriers to equitable access, participation, and success in high-quality early college offerings. Maine may consider creating a state-level advisory group modeled after an assemblage codified in Colorado statute. R.S.A. § 22-35-107 (External Site) establishes the Concurrent Enrollment Advisory Board; one of the board's duties is to make recommendations to the legislature, the state board of education, and the state commission on higher education "concerning the improvement or updating of state policies relating to concurrent enrollment programs[.]" Agency staff who oversee concurrent enrollment in the state note that the board has made a significant impact since its creation in 2009, and has prompted the enactment of an array of state policies that support concurrent enrollment quality and access.3
Explore alternative course modality and delivery models: To increase the availability of early college offerings in high schools lacking early college-credentialed teachers, Maine could consider expanding alternative course modality and delivery approaches already being applied on a small scale by MCCS and UMS campuses; one such approach might be Oregon's Supported Dual Credit model, in which a faculty member serves as the instructor of record, and a high school teacher provides instruction under the faculty member's guidance. Supported dual credit courses adhere to Oregon program standards (External Site) similar to the NACEP standards; however, the Oregon Supported Dual Credit standards make clear that the faculty member teaching the course takes a leading role in designing and delivering courses.
As stated earlier, in addition to existing synchronous or asynchronous course delivery models, Maine might consider teacher-sharing across high schools or districts, to broaden the availability of courses across high schools lacking a teacher credentialed in a specific discipline. However, in order not to exacerbate early college access disparities between more affluent and less-affluent rural students, such efforts should be paired with rural broadband expansion initiatives.
---
Navigational Supports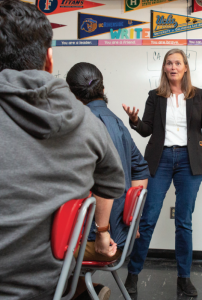 Unlocking Potential Call to Action: States prioritize the student navigational supports and advising needed to ensure student success in college in high school courses, particularly for those students historically underserved by these programs.
Recommendations
Develop and promote a one-stop shop with information on dual enrollment opportunities, and benefits of program participation
Create one-page state templates for local customization: School staff are stretched thin by the pandemic; providing consistent, on-point messaging on early college opportunities may fall to the wayside for school and district employees struggling to address staffing issues and students' academic and mental health challenges. State-developed templates amenable to local customization could be designed for each of multiple audiences – e.g., students, parents, teachers, counselors, and administrators. These one-pagers could provide clear answers to basic questions on the benefits of taking early college coursework, and the differences between early college and AP, among other topics. These could be published in other languages for parents unable to access resources available only in English.

Photo by Allison Shelley/The Verbatim Agency for EDUimages

Establish and expand programs to connect college and career advising: Some stakeholders noted a lack of intentionality in some students' early college course selections, the inability for high school counselors to provide adequate college and career advising among their many other responsibilities, and uneven student awareness of early college courses that apply to their interests and skills. The UMS and MCCS' jointly-developed credits with a purpose and pathways resources (External Site) provide helpful guidance, yet more personalized face-to-face interactions between students and committed, trained adults could further elevate college and career advising efforts.
Policies and programs in Arkansas (External Site), Iowa (External Site), and North Carolina (External Site) establish dedicated career and college advisors, typically housed at a local postsecondary institution, who travel on a regular weekly schedule to multiple high schools within a region to provide one-on-one or small group advising on course selections. The MCCS' Embark program (External Site) has recently made an intentional shift into this space; broadening this approach across Maine may be one solution to the early college advising challenges stakeholders elevated.

Promote existing statewide pathways – and establish new pathways – to increase the intentionality of course selections: The UMS and MCCS have established career exploration pathways identifying courses that lead to a credential of value. Again, while the MCCS and UMS have created the aforementioned credits with a purpose and pathways resources (External Site), as well as early college career exploration blocks (External Site) and Early College Career Exploration Pathways resources, students, parents, and counselors are not consistently aware of these tools. Marketing such pathways and creating new ones aligned with areas of need could ensure that students' early college course choices apply to the certificates and degrees they intend to pursue. North Carolina's dual enrollment program Career and College Promise (External Site) is a national leader in clearly setting forth the courses that apply to each of a number of programs of study leading to an associate degree in specific fields, and advising students before course enrollment about the applicability and transferability of college credits to other institutions and programs of study.
---
Conclusion
Maine has developed a strong foundation for early college course access. That said, early college stakeholders representing diverse state and local secondary and postsecondary perspectives across the state have noted lower program participation rates among students historically underrepresented in higher education, potentially exacerbating existing gaps in postsecondary matriculation and completion by underrepresented populations. This report identifies state policy challenges and related recommendations that, if addressed, could greatly enhance equitable access to and participation in high-quality early college programming across Maine. It is hoped that state and local policymakers across role groups, representing pre-K-12 and the two-year and four-year higher education sectors, will apply the recommendations presented in this report to establish Maine as a national leader in equitable early college participation and quality.
---
Notes
1Jason Libby, personal communication, March 30, 2022
2In Colorado , "concurrent enrollment" refers to all postsecondary courses offered to high school students in alignment with state statute, regardless of course location or modality, or instructor type (postsecondary faculty or approved high school teacher).
3Personal communication, January 6, 2022