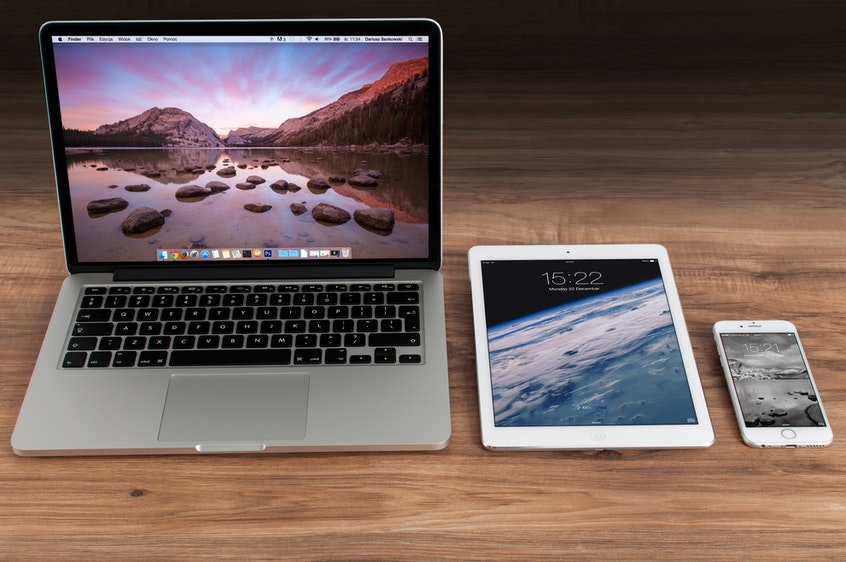 To take advantage of the resources listed below, it is important that you prepare beforehand to ensure you will be able to access these services remotely. This preparation entails confirming access to the equipment listed below and verifying compatibility with the tools and services described in this guide.
Internet Access
Home internet access from a commercial provider (e.g. Spectrum, Consolidated (DSL) or RedZone Wireless, etc.) or mobile hotspot access through your wireless provider/carrier (e.g. Verizon, US Cellular, etc.). An updated map of 'Study-From-Car' sites is available to help determine where WiFi guest access may be located without the need to enter a building. For each site, please check the website information provided for availability and connection information.
Free Public WiFi is also available from a number of national chains, including:

NOTE: Please use caution when utilizing public WiFi to access the internet.  Be sure to only use sites that begin with "https://" when entering confidential information, such as username/password
---
Laptop/Desktop Computer
If you are bringing a computer to campus, the minimum specification should include:
PC or Mac (Chromebooks are generally not recommended.)

Processor

i3 through i7 Intel processors (recommended i5 or i7 series)
Apple M1 processors
AMD Ryzen 3 – AMD Ryzen 7

RAM – 8 GB to 16 GB
Hard Drive – 256GB or larger solid state drive (SSD) (recommended 500 GB or higher)
Operating System – Windows 10 or MacOS 10.15 – 11
Backup Device – External hard drive and/or USB Flash Drive
Online Storage and/or backup for important documents (ex: One Drive, iCloud, DropBox, Google Drive)
Additional Features – Internal or external webcam device, built-in microphone or external headset, WiFi enabled internet
Warranty – Pay close attention to your warranty coverage and accidental coverage for laptops is recommended.
*Consulting with the Academic Program Coordinator or the student's Faculty Advisor prior to purchasing is strongly recommended.
Webcam
If you wish to be seen during web-based meetings, a webcam will be required. Most modern laptops will have an integrated webcam that may be used to capture video during synchronous web-based meetings. For computers without an integrated webcam, inexpensive USB webcams are available from a number of resellers, including Amazon. USB Webcams are typically equipped with a microphone.
Microphone
Most modern laptops will have an integrated microphone that may be used to capture your voice during synchronous web-based meetings. For computers without an integrated microphone or external Webcam, inexpensive USB microphones are available from a number of resellers, including Amazon.
---
Mobile Devices
Most modern smartphones and tablets contain cameras and microphones capable of participating in online courses, meetings, and classwork. Many of the recommended tools have apps available, including:
For questions or support while testing the equipment listed above, please contact the IT Help Desk.
For UMS employees, if you do not have access to equipment meeting the standards listed above at home, please consult with your supervisor.