You can now keep your Zoom hosted classes and meetings safe and secure by requiring your participants to login with their maine.edu accounts. Find out how to use this security feature and others.

Due to storage limitations with Zoom, access to cloud recordings cannot be guaranteed after two weeks.  Long term access to recordings should be through Kaltura.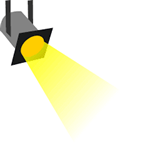 Zoom now allows  you to control the size of your content window when you are in gallery view.  Doing so also gives you the ability to see more of your participants.
---
Quick Resources
About Zoom @ UMS
Webinar vs Large Meetings
Webinar Request Form (Coming Soon)
What is Protected Health Information (HIPAA)?
Instructions for Using Zoom in UMS Web Conferencing Rooms
Zoom COVID-19 Support Page
Zoom Troubleshooting