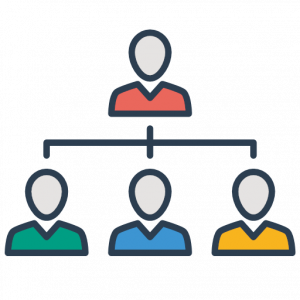 The University Service: Information Technology division is comprised of professional staff dedicated to providing IT support and services for all University of Maine System students, faculty and staff.  The division is organized into the 18 functional teams listed below. In addition, each UMS campus maintains a local Campus IT Support Services team.
IT Leadership Team

David Demers, Ph.D., Chief Information Officer
   david.demers@maine.edu
John Forker – Chief Information Security Officer
   jforker@maine.edu
Jeffrey Letourneau – Executive Director, Networkmaine
   jeffl@maine.edu
Tiffany Maiuri – Director, Custom Enterprise Solutions
   maiuri@maine.edu
Steven Premeau – Director, Enterprise Systems Applications and Administration
   steven.premeau@maine.edu
Robin Sherman, Director, IT Projects and Professional Services
   robin.sherman@maine.edu
John Brown, Director of Service Delivery and Support
   john.h.brown@maine.edu
Angela Cook – Director of Academic Technology
   angela.d.cook@maine.edu
Kim Tran – Associate CIO for Campus Technology Services
   kimtran@maine.edu
Niki Woodhouse, Director, IT Procurement, Learning Development and Budget Operations
   niki.woodhouse@maine.edu
Sara Farnham, Director of Asset Management and CITO for UMFK
   sara.farnham@maine.edu

Academic Technology
Information Security

Data Governance and Information Management

Network Infrastructure
Advanced Computing Group
Enterprise Systems Applications and Administration
Custom Enterprise Solutions
Campus Technology Services
Projects and Professional Services
Service Delivery and Support
Card & Cellular Services
Operations
---
Campus IT Support Offices
---
Full Organizational Chart – Interactive – COMING SOON!
Full Staff/Organization List – Accessible