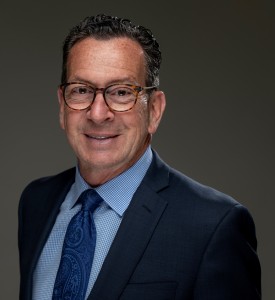 Chancellor Dannel Malloy is leading the University of Maine System's pursuit of a unified accreditation to better serve the students and people of Maine.  A former Mayor and Governor, Dan Malloy brings 22-years of public service and executive leadership to the work of reforming public higher education in Maine.
Shortly after his July 1, 2019 appointment the Board of Trustees directed Chancellor Malloy to report on accreditation options that could significantly increase collaborative, multi-campus academic programs.  Focused on the needs of students and preserving UMS campuses where they are, the Chancellor has led a robust campus engagement directed by a set of guiding principles that include transparency, shared governance, and good faith negotiations.
The Chancellor's recommendation to pursue a unified accreditation and his follow-up report on process considerations and framework were unanimously accepted by the Board at its next two subsequent meetings.  After more than 30-years of consideration an action item formally authorizing transition to a unified accreditation from the New England Commission on Higher Education will come before the Board at its January 2020 meeting.
Before becoming Chancellor Dan Malloy was a two-term Governor of Connecticut.  During his tenure the state created 124,000 private sector jobs and prioritized structural reforms to improve the state's long term fiscal health. As governor, he also led the effort to create the Board of Regents for Higher Education, bringing 17 community colleges and state universities into Connecticut State Colleges and Universities.
Dan Malloy is the former Rappaport Distinguished Visiting Professor at Boston College Law School and taught undergraduate political science for twelve semesters as an adjunct professor at the University of Connecticut. He holds a B.A. in Political Science, Sociology from Boston College and is a graduate of Boston College Law School.
In 2016 Dan Malloy was honored as the John F. Kennedy Profile in Courage Award recipient for defending the U.S. resettlement of Syrian refugees amid security concerns following the November 2015 terrorist attacks in Paris and personally welcoming a family of Syrian refugees to New Haven, Connecticut. Other recipients include U.S. Presidents Barack Obama, George H.W. Bush, and Gerald Ford.
In 1982, he married his wife, Cathy, whom he met while they were students at Boston College. They have three sons, Dannel, Ben, and Sam.
download photo (20.4 MB .jpg)  If you are unable to download, contact rowenac@maine.edu for assistance.