Develop Tomorrow's Workforce Today
The University of Maine System (UMS) offers micro-credentials as a professional development opportunity for employees in your business. Micro-credentials are also an indication that a job applicant has demonstrated in-demand skills and competencies.
Micro-credentials count as training and experience! Micro-credentials can help employers with hiring and retention.
Professional development, training and experience for employees.
The University of Maine System's (UMS) stacked UMS micro-credential indicates that a learner has successfully completed high-quality and rigorous training and was able to demonstrate the skills they developed in a work-based setting. Micro-credentials expedite the learning process for potential and current employees. Valued industry-credentials, certifications and 21st Century and employability skills can be built in.
Hiring: Find talent
Retention: Advance the skills of your current employees
Benefits to employers:
Reduce your hiring costs by quickly identifying talent
Verify the skillsets of potential employees, at a glance
Tap into a skilled hiring pool
Aid in talent retention through upskilling and reskilling your employees
Issued by a trusted higher education institution and assurance of quality
---
Get involved!
Employers and businesses can get involved with micro-credentials in many ways:
Become an internship or apprenticeship site
Work with us to build micro-credential that meet your hiring needs
Suggest skills-based badges and micro-credentials we can create
Let us know the industry-recognized credentials you value most
Learn more about the competencies validated by a micro-credential
Endorse a micro-credential and commit to interviewing
Share your knowledge and expertise!
---
The University of Maine System offers granular, skills-based micro-badges.
Badges are earned by completing leveled modules. Learn about the levels and framework below:
Level 1
Introduction and Foundation
Introduction to topic and themes
Foundational work
Preparation for training

Level 2
Training and Practice
Rigorous training
Aligned quality standards
Skills practice
Training comes in a variety of forms: Workshops, courses, programs, bootcamps, webinars, online modules or other formats.
Level 3
Application and Feedback
Internships, co-ops, externships and jobs
Apprenticeships
Work-based learning
On-the-job training
Experiential, applied learning
Assessment of competencies
Learners receive valued performance feedback within their applied learning opportunity.
Stacked Macro-Badge
UMS System Micro-Credential Earned
Once learners receive all three levels within a pathway they will have earned a UMS micro-credential. Micro-badges and industry certifications may also be earned.
All badges can be shared on social media or professional sites such as LinkedIn.
A stacked macro-badge represents a University of Maine System micro-credential.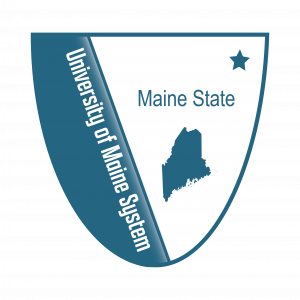 Level 1 Badge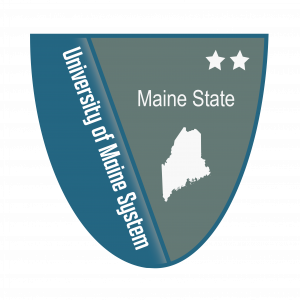 Level 2 Badge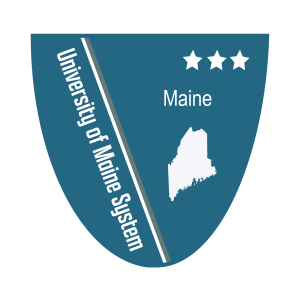 Level 3 Badge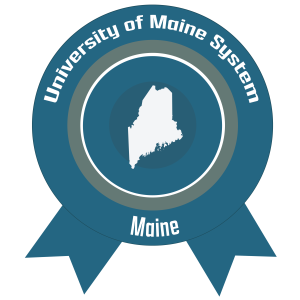 University of Maine System Micro-Credential
Micro-credential learners must meet specified rigorous criteria and submit evidence. All badge evidence is vetted, against standards, by University of Maine System faculty or staff.
Learn about 21st Century Skill Micro-Badges:
The University of Maine System offers sought-after 21st Century Skill Micro-Badges through a partnership with the Education Design Lab.
Learn more about the initiative and their eight badges:
Collaboration
Creative Problem-Solving
Critical Thinking
Empathy
Initiative
Intercultural Fluency
Oral Communication
Resilience
More micro-badges are being developed!
See the catalog of University of Maine System micro-credentials and micro-badges here (External Site).
---
Contact Us
Please send us a message by filling out the form below and we will get back with you shortly.
Or, send an email to ums.mc@maine.edu.
---