The University of Maine System invites learners to participate in Education Design Lab (External Link)'s BadgedToHire initiative. The global economy is changing—badges earned from these self-paced courses prove to employers that you have the skills they are looking for.
What are 21st Century Skill Badges?
Education Design Lab has worked with over a dozen universities and a diverse range of employers to develop a suite of eight digital badges employers are looking for: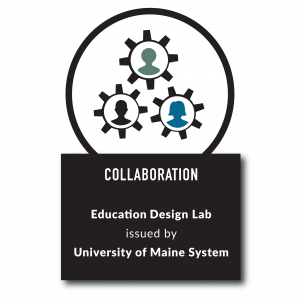 Collaboration
Collaboration in the 21st century includes the capacity to work productively with different individuals and groups toward a common goal.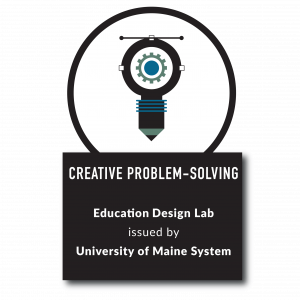 Creative Problem Solving
Creative problem-solving in the 21st century workplace includes the capacity to solve problems in new ways.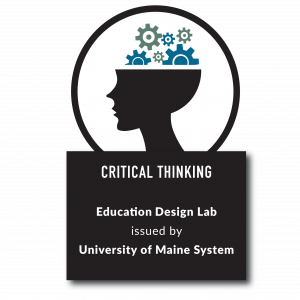 Critical Thinking
Critical thinking in the 21st century includes the capacity to reason logically and rigorously.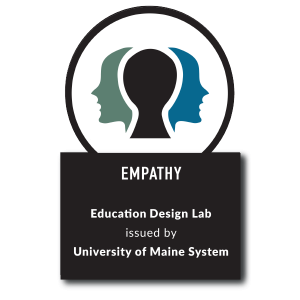 Empathy
Empathy in the 21st century includes the capacity to understand others' perspectives and feelings and to use this understanding to improve the quality of personal and professional relationships, behaviors, team cohesion, and performance.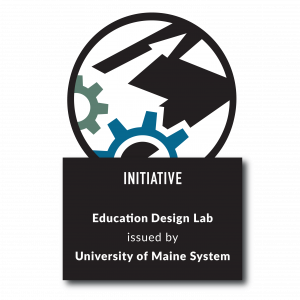 Initiative

Initiative in the 21st century includes self-efficacy and the capacity to identify needs and respond proactively.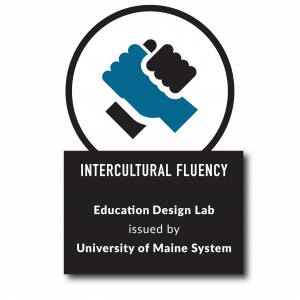 Intercultural Fluency

Intercultural fluency in the 21st century includes the capacity to operate and communicate in different cultural contexts.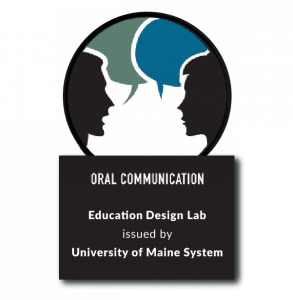 Oral Communication

Oral communication in the 21st century includes the capacity to speak with clarity and precision and understand and recognize nonverbal cues.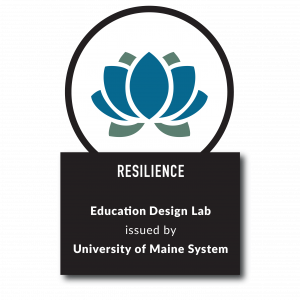 Resilience
Resilience in the 21st century includes the capacity to learn from experience and the capacity to adapt.
Source (External Site)
Begin today with the Resilience Badge!
The University of Maine System recognizes that students are confronted with daily changes that impact their lives, loved ones, employment and community. In these times, our capacity to be resilient is more important than ever.
Even though it's a self-paced experience, students won't be learning alone. The course will help students practice the four sub-competencies of resilience:
Focus on solutions,
Exhibit flexibility,
Learn from experience, and
Demonstrate self-awareness.
Once completed, students will receive an industry-recognized digital badge: a micro-credential which they can add to a resume or share on any personal or professional social media platform.
The University of Maine System is happy to collaborate with Education Design Lab's BadgedToHire initiative in the offering of this unique opportunity!
---
Frequently Asked Questions
How do I earn a 21st Century Skill Badge?
Learn, Practice, Reflect
Students will have opportunities throughout to learn, practice and reflect on the skills in the context of their course or co-curricular program.
Demonstrate Your Skills
After going through the prescribed modules and practicing, students will have the opportunity to prove their skills in a workplace challenge.
Claim + Share your Badge
Once a facilitator confirms the student has demonstrated the skill, the facilitator will award the badge that the student can share on a resume and LinkedIn.
Each badge takes approximately 10 to 15 hours to complete, is self-paced, and available online.
Why should I get a 21st Century Skill Badge?"
There are many advantages for students who have earned 21st Century Skills Badges:
Stand Out
Set yourself apart from other job applicants
Visible to Employers
Those who add badges on their LinkedIn profile get six times the views
Communicate Your Skills
You gain a better narrative about your skills to use in interviews
Verified Record of Your Skills
Build an electronic record beyond your resume and transcript
Constant Improvement
Students learn about their skill gaps through self-assessment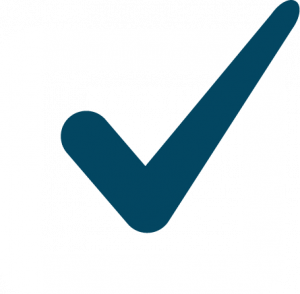 Employer partners will look at your resume. Some of the participating employers include: Bangor Savings Bank, Northern Light Health and Bath Iron Works.
Students who have earned badges will be invited to a virtual career fair, exclusive to students with these micro-credentials where you'll have access to even more employers looking for students like you with these micro-credentials.
"[the digital badge helps] hiring managers with identifying the skills that these students have rather than having to sift through resumes. The digital badge easily identifies and separates them from other potential applicants." – Joanna Morrison, Northern Light Health
---
Contact Information
For questions about badges, micro-credentials, the Education Design Lab, and navigating the platforms and the online modules please email: ums.mc@maine.edu
To connect with University of Maine System Career Services, please contact the center on your campus: