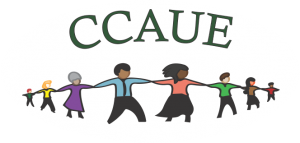 The UMS CCAUE is our annual charitable giving campaign. UMS employees may participate through payroll deduction and check/debit or credit card contributions. Over almost twenty years, the UMS community has contributed more than $2 million to charities serving our state, nation, and global community.
This campaign supports vital services for our families, friends, and neighbors who may have been assisted in the past and who need our support now.
University employees are able to make pledges and contributions online. UMS will be partnering this year with the United Way of Eastern Maine to provide a new online donation portal to make your user experience even better!

To participate, or to obtain more information visit the online donation service. Please note that your login information is as follows:
User ID: Your @maine.edu email address (EXAMPLE: john.doe@maine.edu)
Password: Your 7 digit EMPLID (EXAMPLE: 0123456)
If you would like to learn more about the available charities to donate directly to feel free to download and/or print a copy of the list:
If you have additional questions or if you are a retiree who would like to make a donation, contact your university's campaign chair.
CCAUE University Chairs
University of Maine
Angela Michaud
Special Assistant to the Vice President for Human Resources
Human Resources
tel 581-1640
angelamichaud@maine.edu 
University of Maine at Augusta
Renee Sherman
Administrative Specialist
President's office
tel 621-3041
renee.sherman@maine.edu
University of Maine at Farmington
Call 207-941-2800 to reach our vendor, United Way of Eastern Maine, for assistance
University of Maine at Fort Kent
Janna Gregory
Administrative Specialist
President's Office
tel 834-7504
janna.gregory@maine.edu
Shannon Lugdon
Development Officer
Development Office
tel 834-7800
shannon.lugdon@maine.edu
University of Maine at Machias
Rose Mondville
Executive Assistant to VP & Head of Campus
Academic Affairs Office
tel 255-1210
mondvill@maine.edu
University of Maine at Presque Isle
Linda McLaughlin
Administrative Specialist
Business Department
tel 768-9740
linda.mclaughlin1@maine.edu
Pamela Easler
Administrative Specialist
College of Arts/Sciences
tel 768-9450
pamela.easler@maine.edu
University of Southern Maine
Anna Schwartz
Director of Orientation and Transitional Programs
Student Affairs Division
tel 780-5281
anna.schwartz@maine.edu