University of Maine System COVID-19 Information
Together for Maine
22,619 Vaccinated and Verified!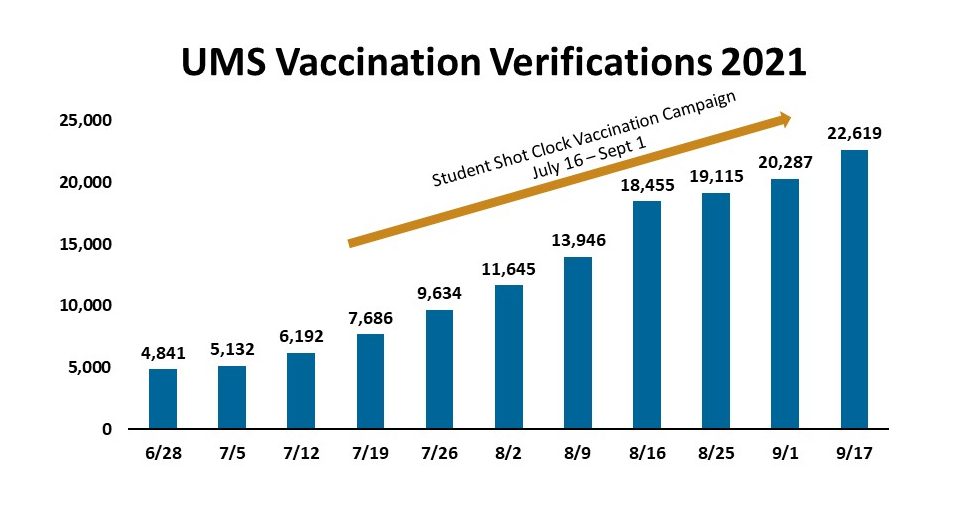 Figure 1 – University of Maine System Vaccination Verifications 2021 Graph Description
How to verify your vaccination
Thank you to the University of Maine System students, faculty and staff who have verified their vaccination status so far. Help us be together safer this fall by verifying your vaccination status now!
Students, faculty and staff can verify their vaccination status on the University of Maine System COVID-19 Testing Portal.
Read Chancellor Malloy's "The Choice is Clear" message for more information (External Site).
---
A Letter from Chancellor Malloy
Thanks to the hard work and commitment to public health of our entire higher education community, the University of Maine System has successfully met its commitment to being Together for Maine throughout the COVID-19 public health crisis. As we move past the worst of the pandemic and return to a more traditional, campus-based college experience, we remain committed to the science-informed public health principles that we know reduce the risk of infection and keep everyone in our communities safe.
Every student, faculty, and staff member at every one of our universities has contributed to the success of our public health campaign and the leadership and service we have provided to Maine and its people during the pandemic.  Public higher education has never been more essential than through the pandemic, and as we emerge together from it, we'll continue delivering together the scholarship, service and discoveries needed to move Maine forward in the years to come.
Dannel P. Malloy, Chancellor