The Repaving MaineStreet initiative consists of projects to transition the MaineStreet Human Resources and Financials systems to Oracle cloud platforms and a reimplementation of MaineStreet Campus Solutions, our student information system.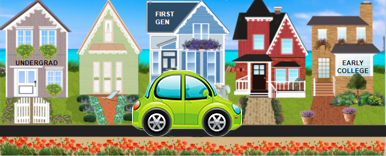 The initiative is designed to transform our MaineStreet environments with a focus on supporting UMS strategic priorities including unified accreditation, improving the end-user experience for students, faculty, and staff via mobile-friendly and easily accessed self-service functionality, adoption of best practices for process improvement and standardization, and greater data consistency to improve process efficiency and expand opportunity for inter-campus collaboration and cross-campus access for students.
If you have any questions or input to share about the Repaving MaineStreet initiative, you can submit them via this Repaving MaineStreet – Questions & Input form (External Site).
---