How to Use the Feature Page Options
If you select the Feature page template or the Feature – Sidebar page template and then click "Save Draft" or "Publish," the "Sidebar Options" box will appear under the page editing box, shown in figure 1.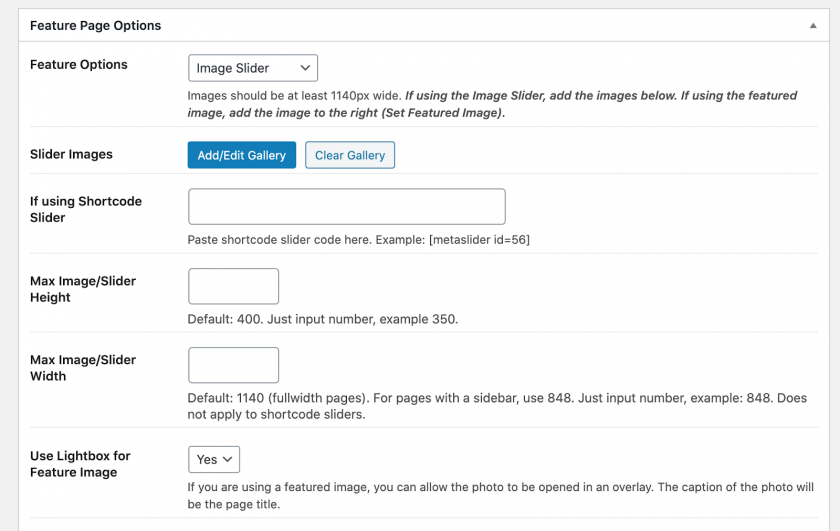 You will need to interact with four settings in this menu:
Under "Feature Options" select "Featured Image, as shown in figure 2. " Note: Do not select other options as they can adversely affect the accessibility of the page.
The "Max Image/Slider Height" should be set to 400.
The "Max Image/Slider Width" should be set to 1600.
For "Use Lightbox for Featured Image" select "No." Note: The Lightbox setting is especially important to remember to keep pages accessible.

---