How to Use the Featured Image Function
Under "Page Attributes" on the right side of the "Edit Page" page you will find the "Featured Image" function. Here is where you will select or upload a hero/featured image that will appear at the top of you webpage if using the Feature page template or Feature – Sidebar page template.
If no featured image is set, as shown in figure 1, click "Set featured image" to upload an image. If a featured image is already selected, a thumbnail of that image will be displayed, as shown in figure 2, and you can click on the existing featured image to edit or update. You will then be able to upload or select an image using the same menu as "Add Media."
Image size and accessibility requirements: For featured images on maine.edu, you must use an image that is 400px high and 1600px wide. Unless information is being conveyed in the image, the alt text should be left blank for featured images. Learn more about image sizes and alt text on the accessibility pages of this site.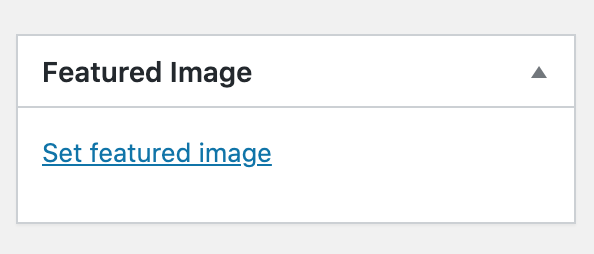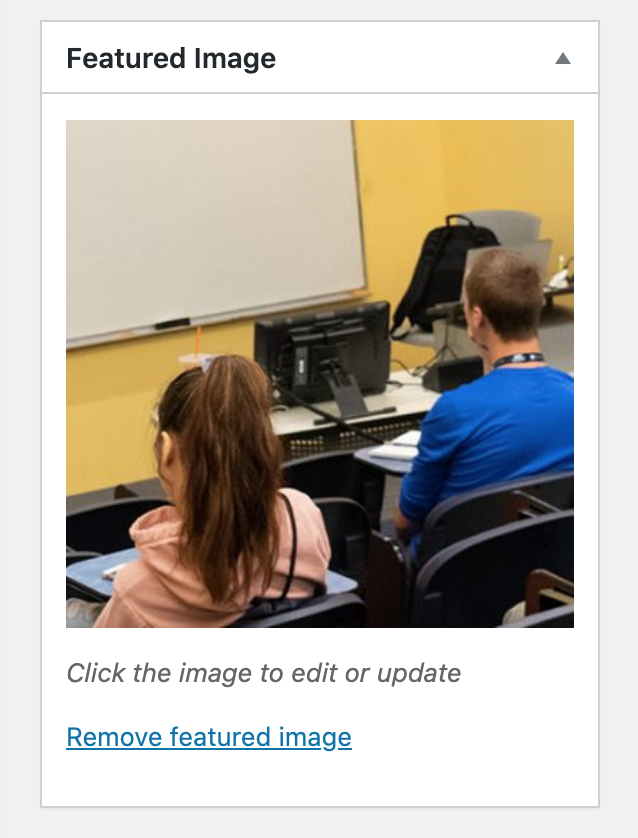 ---