Market Demand for Cybersecurity Professionals Never Greater
According to the National Initiative for Cybersecurity Education (External Site), "Our nation's growing dependence on cyberspace is evident all around us. From smart phones and online banking to electronic health records, social networking, and automated manufacturing, our nation increasingly relies on cyberspace. The scientists and innovators of tomorrow also rely on cyberspace to make the discoveries and inventions that improve our lives and drive our economy. The need for a safe and secure cyberspace has never been more important."
The Bureau of Labor Statistics (BLS) (External Site) reports that information security analyst jobs are growing faster than average, with an expected growth of 18% through 2024.  Nationally, demand has also increased substantially for professionals with degrees in cybersecurity. In 2017-2018, 715,000 people were employed in the cybersecurity field (External Site), with 314,000 unfilled positions. In the next 10 years, the U.S. Department of Labor (External Site) expects the field of computer and information technology to add over 546,000 new jobs to the economy, a growth rate exceeding 12%
There is a commensurate need for cybersecurity managers and leaders who will require a master's degree in cybersecurity to work in an increasingly complex cybersecurity environment.
The Graduate Cybersecurity Program from UMA and USM
To address this critical need, this online Master of Science (M.S.) in Cybersecurity was developed jointly by the University of Maine at Augusta (UMA) and the University of Southern Maine (USM). Faculty from each institution designed the program to emphasize a theoretical framework with hands-on applications.
USM and UMA are well-positioned to offer a joint graduate degree in cybersecurity. The institutions are located adjacent to state government agencies, and the greater Portland area continues to attract professionals in information technology, biotechnology, law, and business. Thus, students pursuing graduate education have opportunities to interact with numerous public and private entities.
Coursework includes activities with UMA's Maine Cyber Range (External Site), an academic and research operation that will bring together students and faculty in counterattacking simulated attacks on computer systems, and USM's two virtual systems clusters.  The Cyber Range (External Site) is available in a virtual environment, so students can access the range and its simulation exercises from anywhere electronically. USM's virtual systems clusters have a total of more than 150 CPU cores, 1,700 GB of RAM, and 280 TB of storage, and are also available remotely.
Tuition & Fees
In-State
Tuition – $12,960
Tech Fees/Course Fees – $1200
Total – $14,160
Out-of-State
Tuition – $16,620
Tech Fees/Course Fees – $1200
Total – $17,820
This graduate program in Cybersecurity is one of the most affordable online cybersecurity programs in the United States.
Based on 2021/2022 tuition rates of $432/credit hr (in-state) and $554/credit hr (non-Maine). Subject to change.
Program Requirements
The degree consists of 30 credits, including 24 credits of coursework and 6 credits of either thesis research or a capstone project.
Students complete eight online courses, then choose either a capstone presentation or capstone thesis based on future career plans. The capstone project would better suit those students who will work in the field; the thesis will suit students who plan to pursue a doctoral degree.
By the beginning of the second semester (or completion of 6 credits), students would be required to choose either the thesis or capstone pathway, and they would declare a research topic, advisor, and advisory committee. The committee would consist of the advisor and at least two other faculty members. External committee members may be included, with approval of the advisor.
Course Sequence
CYB 501 Cybersecurity Fundamentals
CYB 515 Research Methods
CYB 530 Project Management in Cybersecurity
CYB 551 Cyber Laws, Policies, and Ethics
CYB 576 Network Security Management
CYB 582 Cybersecurity Investigations
CYB 583 Databases and Application Defense
CYB 584 Cybersecurity Operations
Choose One: Capstone OR Thesis
Capstone
CYB 591 Capstone Project Proposal (3 credits)
CYB 592 Capstone Project Presentation (3 credits)
Thesis
CYB 698 Thesis Research (6 credits)
Whereas both thesis and capstone options combine theory and application, the thesis option is designed to train students as researchers, particularly if they wish to pursue doctoral degrees. The thesis option combines coursework with original research on a topic of interest, either as part of a larger research program of a faculty member or of the student's own design, which culminates in a thesis worthy of publication in an appropriate, peer reviewed journal.
The capstone project would not require original research. Rather, it focuses on practical applications, extending classroom study to solve real-world problems. It will be suitable for students pursuing careers in cybersecurity. Capstone students will be held to the same intellectual standards and degree of rigor in their work as thesis students. Both options include coursework that strengthens a student's knowledge of the field and develops critical thinking and communication skills.
Admission Process
All students have the same course requirements, receive instruction from the same expert faculty, and experience access to the same digital and human resources, to become leaders in cybersecurity. Students may choose their institution at the initial application process; each student will receive their credential from that University.
To be considered for admission to the Master of Science in cybersecurity, all applicants must have completed a bachelor's degree from a regionally accredited institution, provide all required application materials, and submit the online application of the institution where they wish to matriculate. No Graduate Record Examinations (GRE) required. Application is always free.
Apply to UMA (External Site) | Apply to USM (External Site)
Career Options
This Master's in Cybersecurity program will prepare graduates for career opportunities or advanced education in the Cybersecurity field including positions in security analysis, information assurance, digital forensics, intelligence, and cyber defense to name a few. With billions of dollars in global losses due to cybersecurity exploits, the need for trained experts is growing at an astonishing rate. Graduates with a M.S. in Cybersecurity will be prepared to fill these new positions.
Meet the Faculty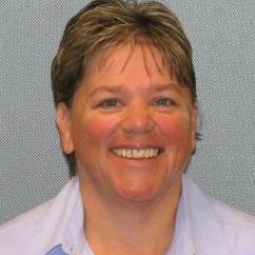 Ashley Hayes
USM Lecturer in Information Technology & Cybersecurity