Discover the World Through GIS – November 18, 2020

Thank you to all who joined us as we celebrate GIS Day (External Site) on Wednesday, November 18, 2020.
Congratulations to our World GIS Day prize winners: Becky, Caleb, Lexi, Maria, and Thea!
Please check back next fall for 2021's celebration!
---
A recap of 2020's events:
A collaborative mapping project (External Form) that invited participants to share their favorite photos of Maine – See the map now! (External Site) 
A virtual Geography Trivia Night for all ages (November 18 at 7:15 p.m.)
A virtual moderated panel of geospatial technologies experts, discussed careers and the future of the sciences (November 18 at 6 p.m.). Moderated by Dr. Matthew Bampton, professor of geography for the Muskie School of Public Service at the University of Southern Maine, the informal discussion featured special guests Judy Colby-George, Patrick Cunningham, and Saranya Kesavan. Listen to the discussion here (External Site).
Colby-George is principal at Spatial Alternatives and TJD&A: Landscape Architects & Planners in Yarmouth, Maine. She has more than thirty years experience on a wide variety of GIS projects, specializing in using GIS for planning, public participation, municipal and environmental applications.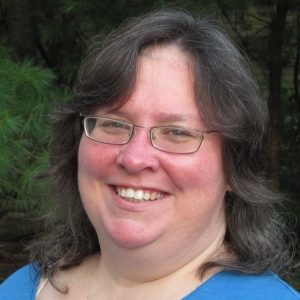 Cunningham is CEO and president of Blue Marble Geographics of Hallowell and Brunswick, Maine. He leads a team of software developers and GIS professionals creating GIS software for a world wide customer base doing everything from surveying to mapping the path for the Mars Rover to creating virtual worlds for gaming or mobile apps for playing golf or GIS data collection.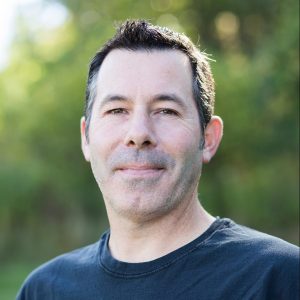 Kesavan is currently pursuing a PhD in Spatial Information Science & Engineering, with around 11 years of experience in the GIS industry playing a variety of roles from a product engineer to a solution engineer at ESRI. Her specialties include product testing, concept modeling, user experience research, and photography.