The UMS Safer Community app by Rokmetro will be used to coordinate COVID-19 testing for UMS campuses during the Spring 2021 term. Use of the UMS Safer Community app will be required to complete your assigned COVID-19 test weekly. Results will also be delivered to your smartphone through the UMS Safer Community app.
This user guide serves to describe the process of accessing, installing and using the UMS Safer Community App for students, faculty and staff to manage their testing assignments throughout the Spring 2021 semester.
Table of Contents
Safer Community App (for students, faculty, staff)
---
Installing the Safer Community App
---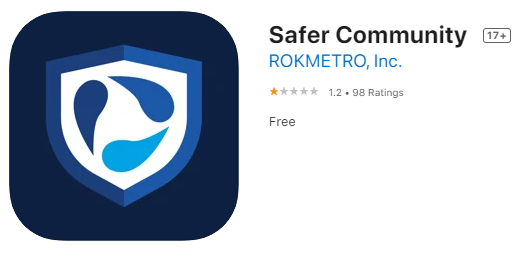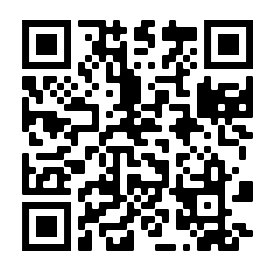 ---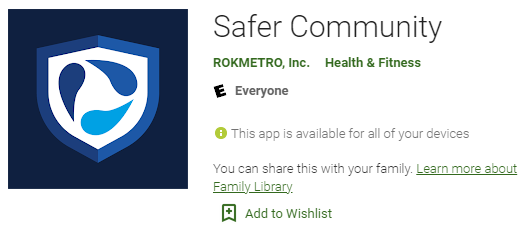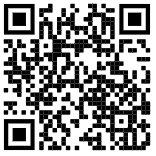 The UMS Safer Community App by Rokmetro is available for download and installation from the Apple App Store or Google Play Store.
---
Using the Safer Community App
---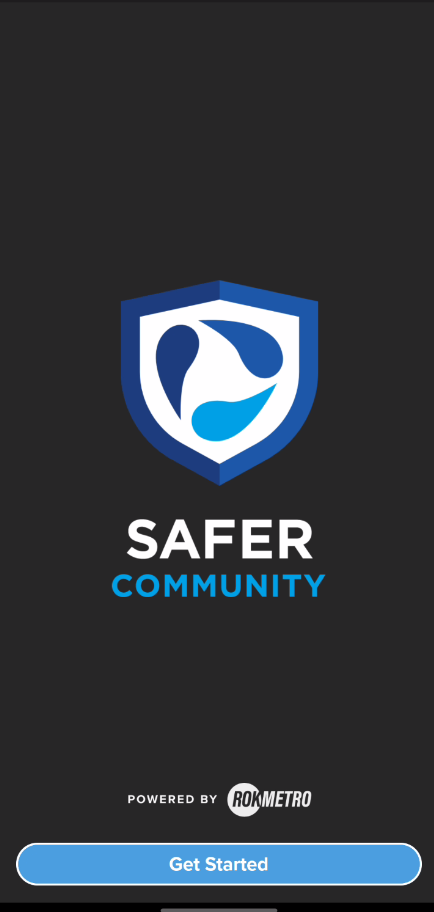 After Installing the App, launch it on your smartphone.
Tap 'Get Started' at the bottom of the screen
---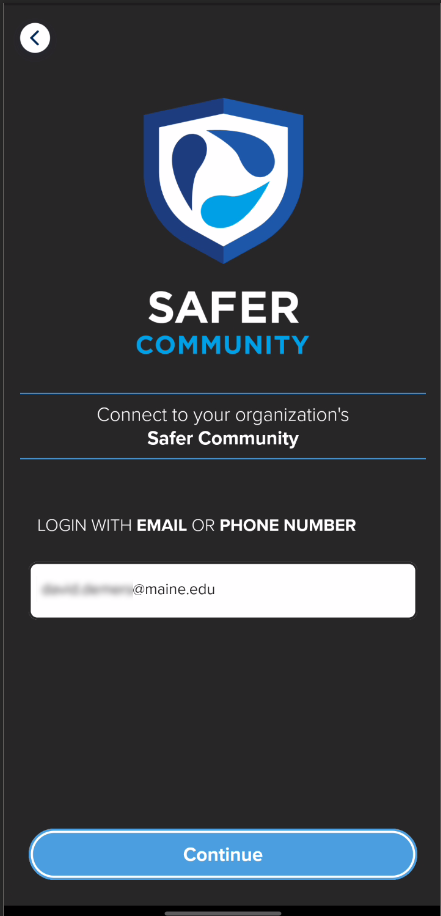 Enter your complete @maine.edu email address in the field shown and tap 'Continue'
---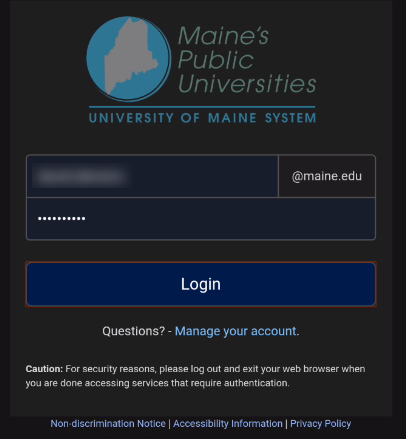 You will be taken to the UMS login page where you will be asked to enter your username and UMS password. Once verified, you will be taken back to the app.
---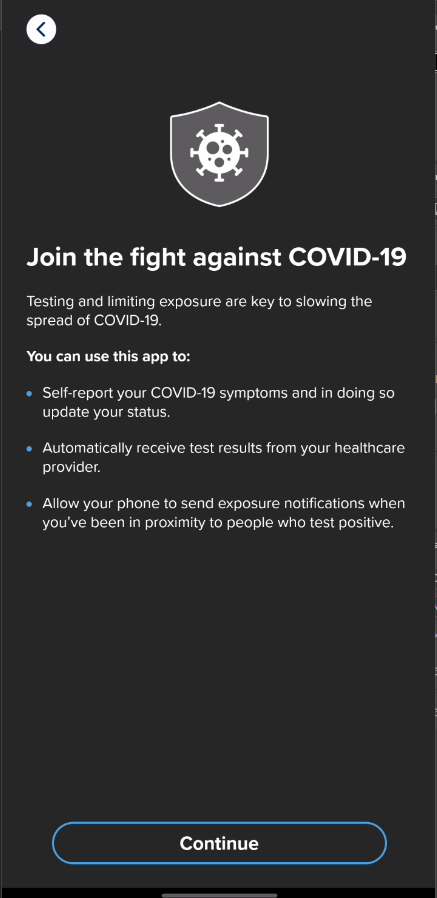 The next few pages describe the Safer Community App and provide information on the data that will be collected and the privacy policies protecting your personal data
---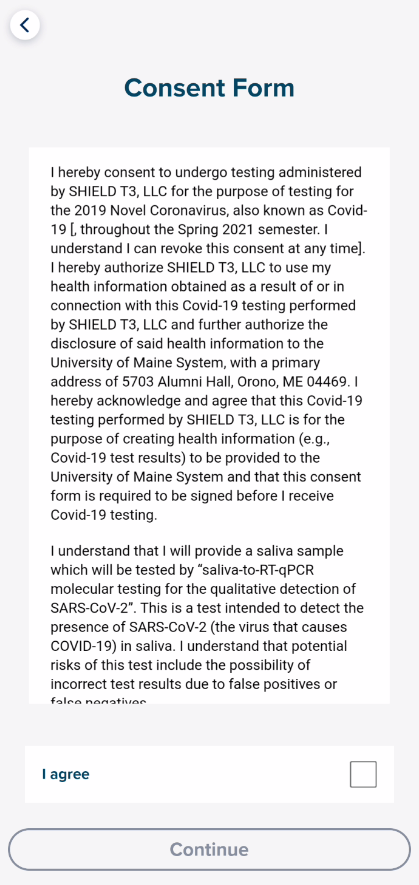 The UMS testing and treatment consent form is displayed. Please review the information and select 'I agree' to continue.
---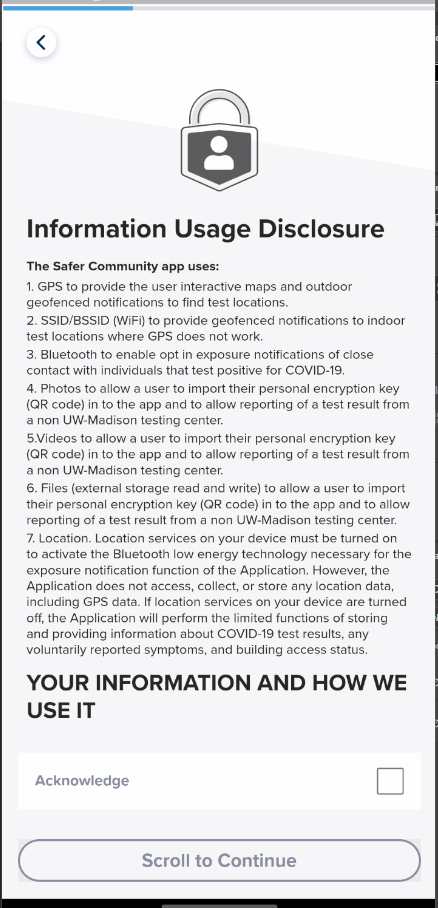 The Information Usage Disclosure page describes how the app will interact with your smartphone to support your ability to schedule tests and manage your personal QR code. It also describes the information that will be collected through the app and how it is protected.
This disclosure requires your acknowledgement. After reviewing the information, check the box next to 'Acknowledge' and tap 'Next' at the bottom of the screen.
---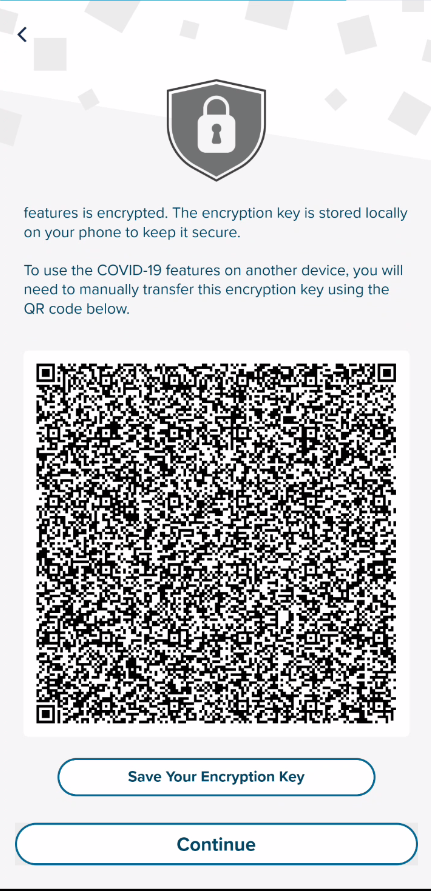 You may see your COVID-19 Encryption key which protects the personal data stored on your phone. You may save a copy of this key (QR code) by tapping 'Save Your Encryption Key' or simply tap 'Continue' to proceed.
---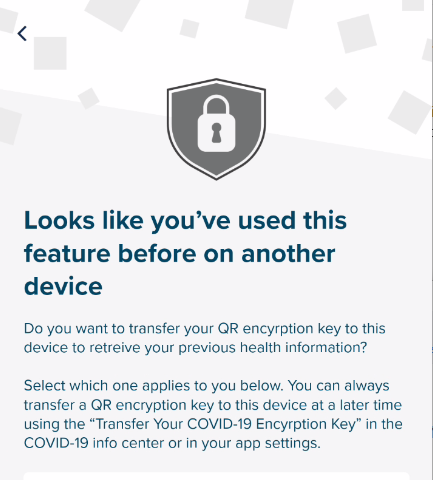 In instances where you have re-installed the Safer Community App or are logging in on another device, you may see the 'Looks like you've used this feature before' screen. If this occurs, it is recommended that you select the 'Reset my COVID-19 Secret QR Code' option presented at the bottom.
---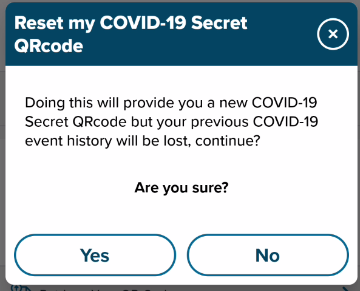 A confirmation will appear on the screen. Tap 'Yes' to continue.
---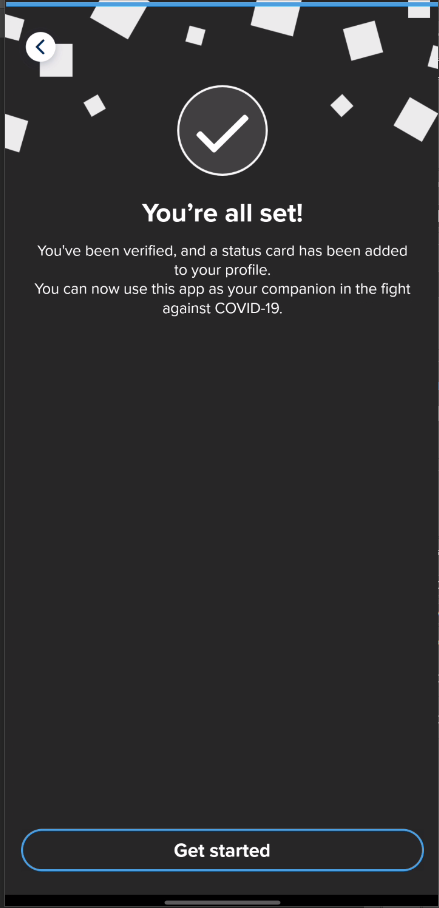 Congratulations, when you see, 'You're all Set!', you have successfully installed the Safer Community app!
Tap 'Get Started' to schedule your first appointment.
---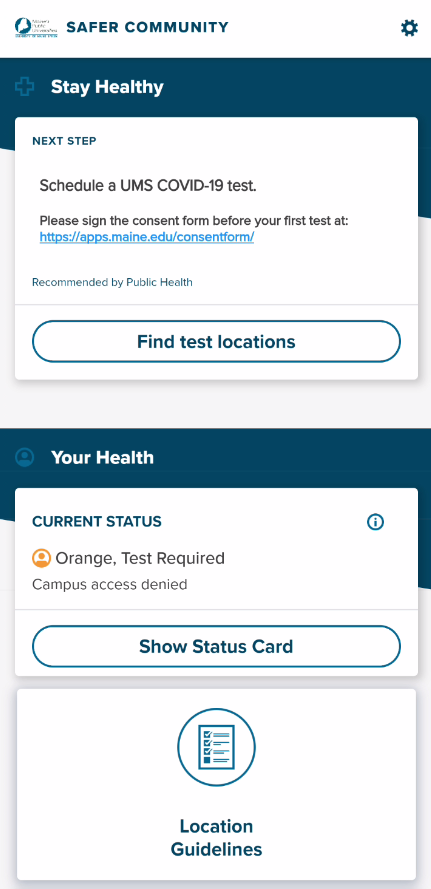 When you first access the Safer Community app, you will see the 'Stay Healthy' and 'Your Health' panels.
If you have not already done so, please view the UMS COVID-19 Testing Consent form by following the link under 'Next Step'.
Before continuing you must verify your personal information, tap the 'Settings' icon in the top right corner of the screen.
---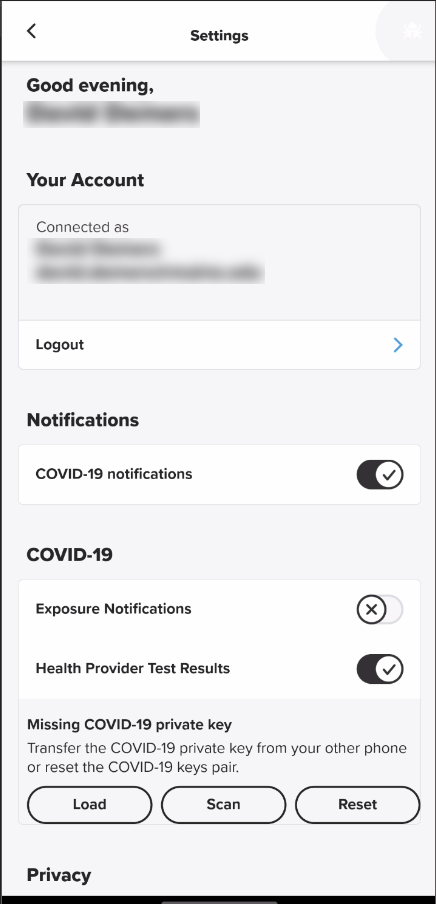 From the Settings page, you can enable/disable push notifications from the Safer Community app to your smartphone.
UMS HIGHLY recommends leaving this feature enabled.
You may also toggle the Bluetooth Exposure and Health Provider Test Results Notifications.
UMS HIGHLY recommends leaving these settings enabled as shown

---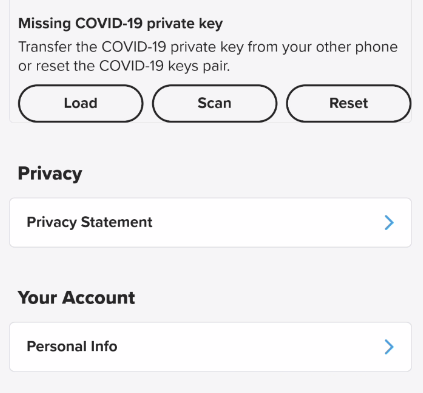 Scrolling further down the Settings page, you will see the link to the Safer Community app Privacy Policy
You may now review your UMS-based information by tapping the 'Personal Info' panel under 'Your Account'
---
Complete your Profile (required)
---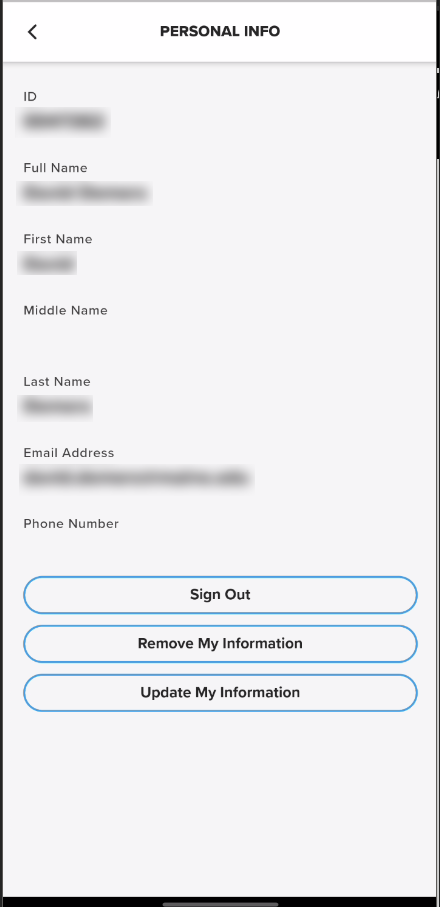 On the 'Personal Info' panel, please review and update if necessary the displayed information. Next, you will be required to provide additional information to participate in the testing program.
---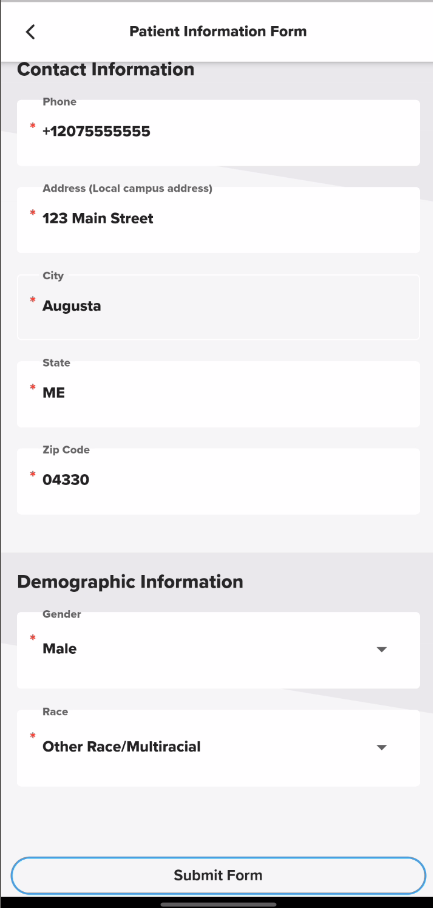 Select 'Update My Information'; you will see the 'Patient Information Form' where you will be asked to provide the following information:
Date of Birth (mm-dd-yyyy)
Phone (+12075555555)
Address
City
State
Zip Code
Gender
Race
Once this information has been provided, tap 'Submit Form'
NOTE: this information is required by health authorities for reporting COVID-19 test results. The information you provide remains encrypted on your device.
---
Selecting a Primary Campus and Scheduling a Test
---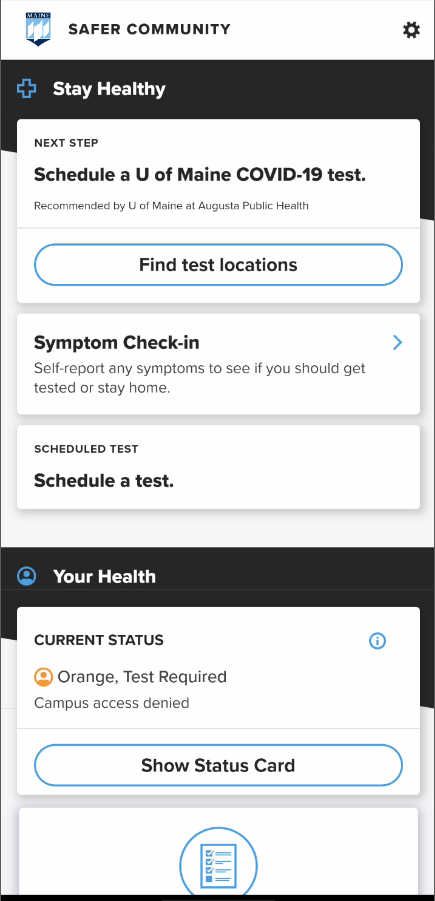 To select a primary campus affiliation and to view available test locations, dates and times, return to the Stay Healthy panel.
From here, you may select your primary campus/site affiliation by tapping 'Find Test Locations'
---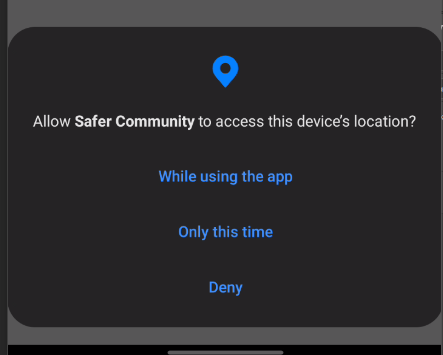 The first time you access this feature, the app will ask for your permission to use your phone's location feature. This will assist you in navigating to a particular testing site using the built in map within the app.
UMS recommends allowing this access 'While using the app'
---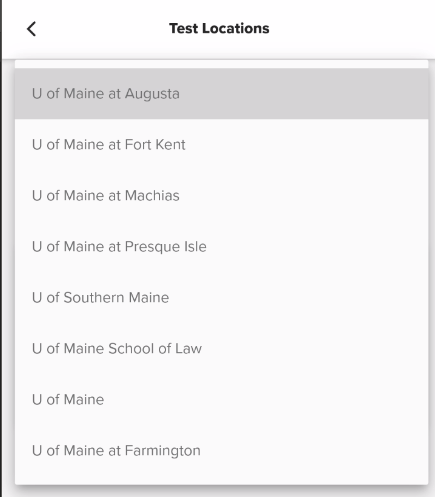 Under Test Locations, select your primary campus/site affiliation from the drop down at the top of the screen.
NOTE: The current release may not register your selection on the first attempt; if that occurs, please select your campus again from the drop down list.
---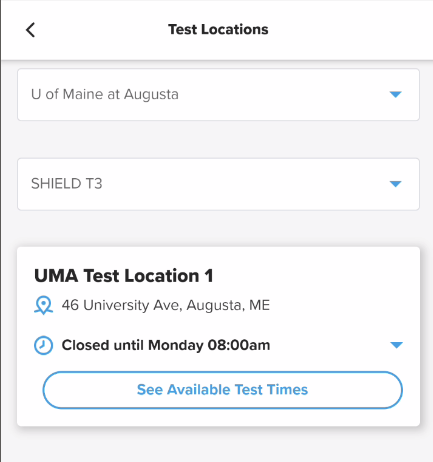 For your selected campus/site, you will see a list of Test Locations. For each test location, you will see the operating hours for that location.
You may now search for an available test time by tapping 'See Available Test Times'
---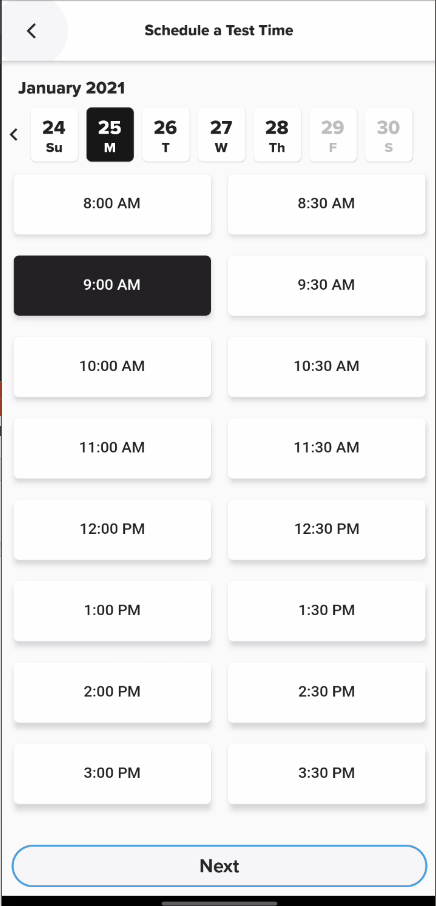 On the Schedule a Test Time page, you will see the available time slots.
Select a convenient date and time slot to register your test appointment and tap 'Next'
---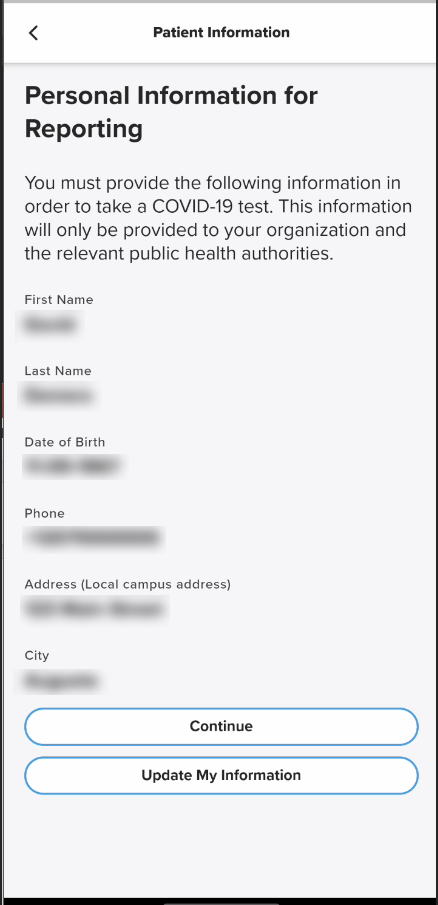 You will see a confirmation that your personal information will be used to verify your identity when you arrive for your scheduled test. This information will also be provided to the state health authorities to accompany your test result.
Tap 'Continue'
---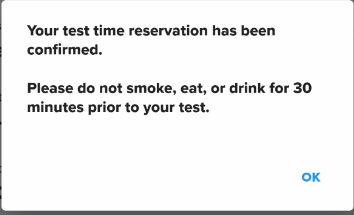 You will see a confirmation of your reservation along with instructions on the importance of not smoking, eating/ drinking (including water) or brushing/flossing your teeth for 60 minutes prior to your scheduled test.
---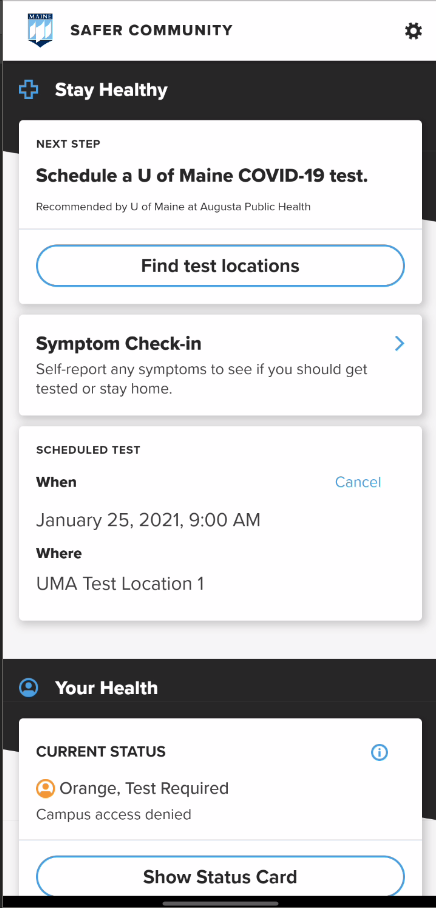 After returning to the 'Stay Healthy' home page, you will see your scheduled test time and location.
---
Showing up for your Scheduled Test
---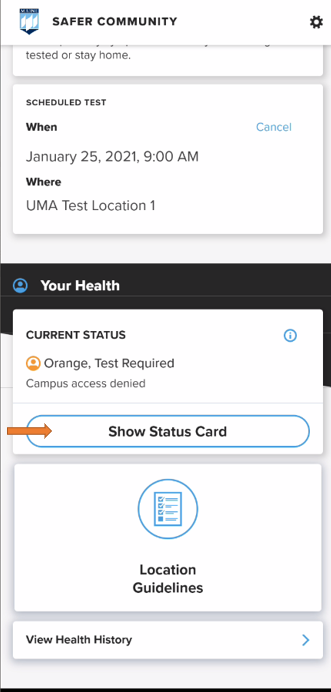 When you arrive for your scheduled test, you will be asked to present your personal QR code to verify your identity and check in.
Your personal QR code is available on the status card in the UMS Safer Community app. Tap 'Show Status Card' under 'Your Health'
---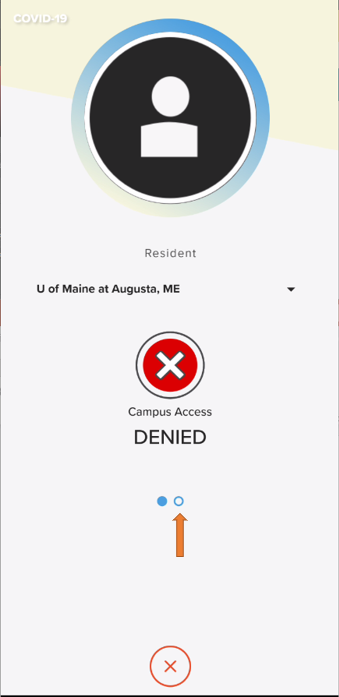 Your current status will be shown along with an explanation. The color status is as follows:
Yellow: Recent Negative Test
Orange: First time user; past due test
Red: Positive test
To access your QR code, swipe the screen to the left, or tap the second page indicator as shown.
---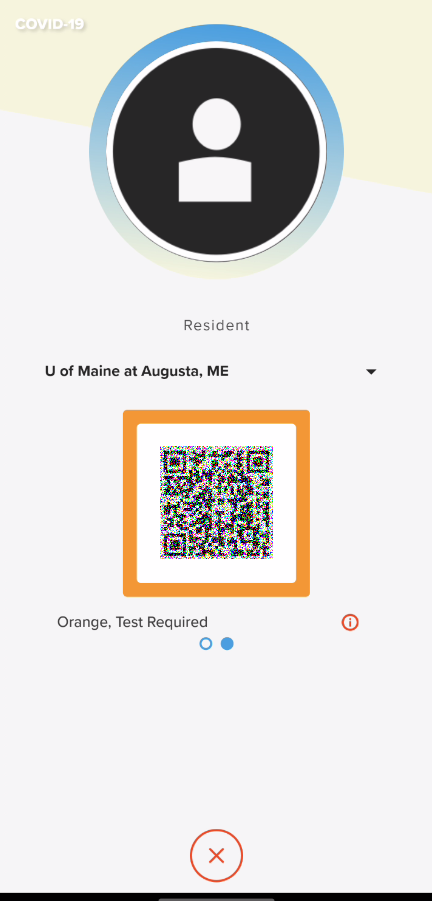 Present the QR screen to your testing check-in coordinator. They will scan the QR code to verify your identity.
The resulting scan will verify the scheduled appointment.
The check-in coordinator will ask you to verify your identity by confirming specific data which may include:
Name
Date of Birth
Address
---
Upon successful registration, you will be provided a sample kit and instructions on how to deposit your sample.
---
Receiving Test Results
---

Upon submitting your sample, you will receive a push notification on your phone indicating your updated status.
---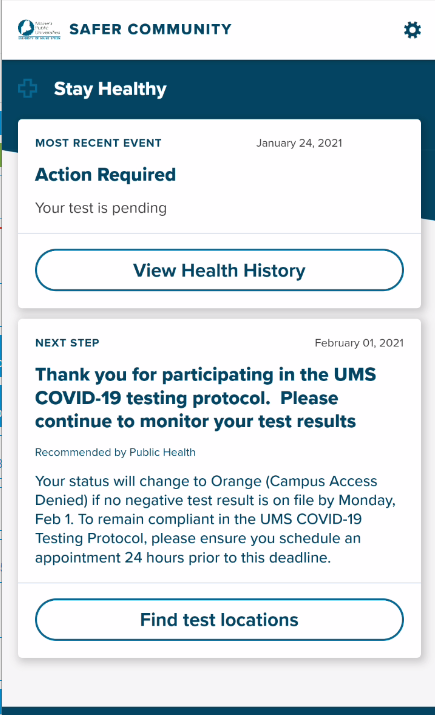 Your current status will be presented in the Stay Healthy panel along with Next Steps.
When the results of your test are available, you will receive another push notification as above.
---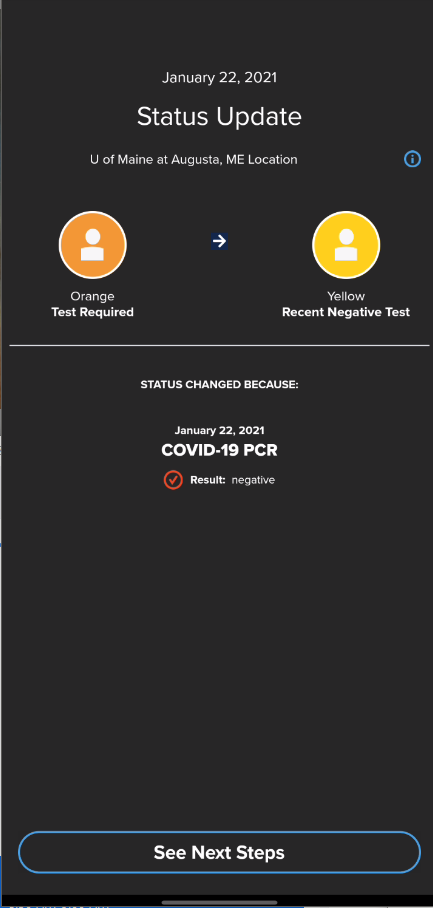 Negative Test Result
When you access your results through the Safer Community app, you will see a change in your status as shown at left, for example, your icon will change to yellow for a negative result.
Based on your result, you may review additional guidance regarding next steps by tapping 'See Next Steps'
---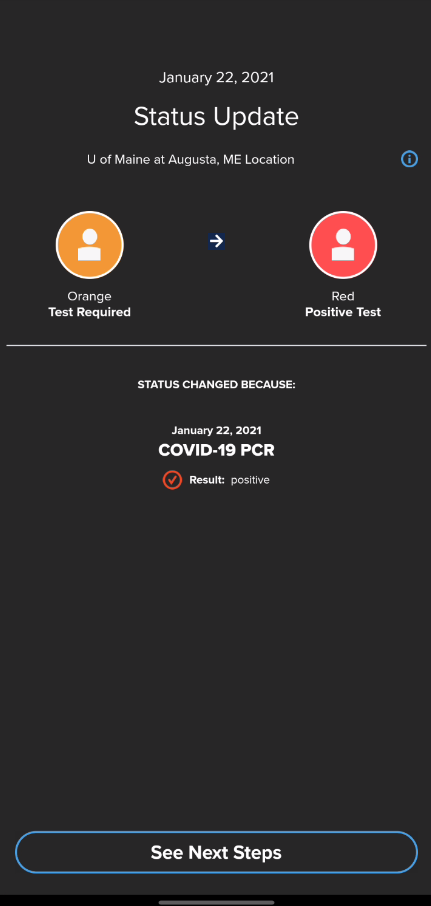 Positive Test Result
When you receive a POSITIVE test result, your status will be updated to Red (No Campus Access). Follow the guidance provided on the Next Steps page.
---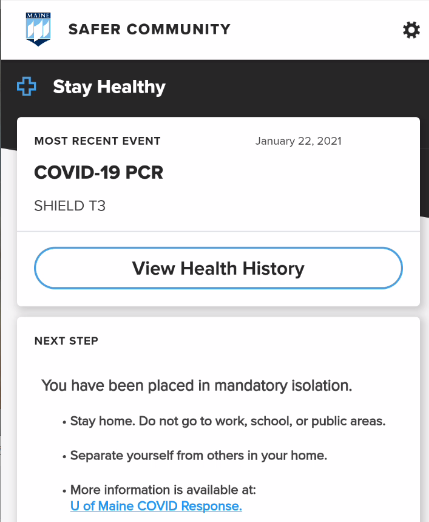 Your test event history will be accessible from the app under 'View Health History'
---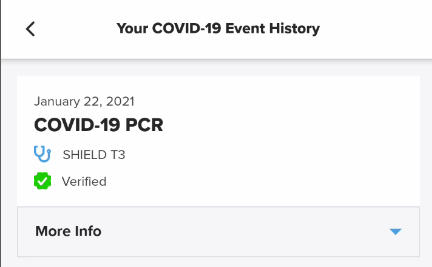 The 'Your COVID-19 Event History' page will present your test results, ordered with most recent at the top.
---
Safer Community App Security
---
We have examined RokMetro's security and privacy practices and have concluded that RokMetro provides reasonable data protections.
Encryption. RokMetro's connections with the application are encrypted in transmission and the data are encrypted at-rest on the phone and in a secure data storage facility. 
No Third-Party Data Sharing. RokMetro does not share any identifiable data with third parties, nor does it receive data about individuals from third parties. Individual data is not linked to any health records.  
Limited Data. The only health-related information that RokMetro processes are the COVID test results. 
No Identifiable Information sent to Labs. The specimen processing does not contain information about you. At the collection site a specimen ID is securely uploaded to RokMetro to connect with the individual's identity.  The specimen is sent to the laboratory only with that anonymous ID number which cannot be associated with any individuals.  The returned results along with the specimen IDs are uploaded to RokMetro and at that point are associated with the individuals. 
---
Requesting Support
---
For support with the UMS Safer Community App, please contact the US:IT Help Desk